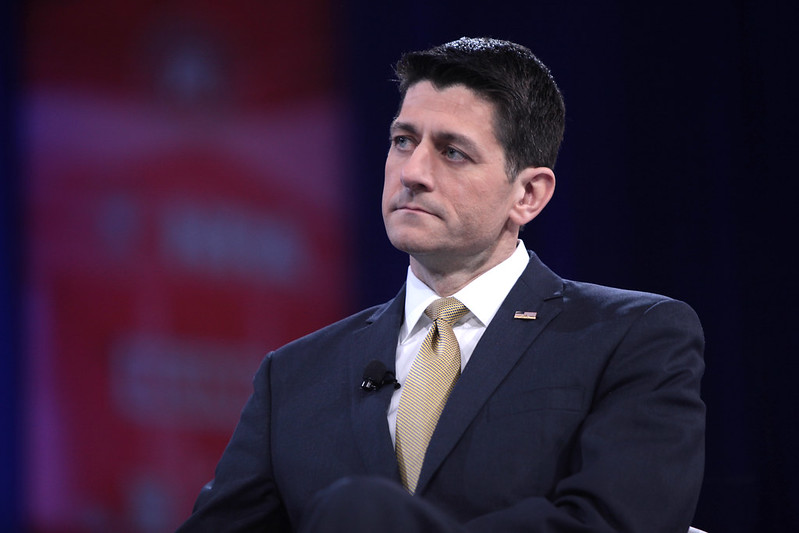 As more presidential contenders declare their candidacy some Republicans are taking the time to publicly break with former President Donald Trump well ahead of the 2024 primaries.
Former House Speaker Paul Ryan (R-Wis.) is firmly against what is now Trump's third pursuit of the White House and says he intends to keep his distance-literally.
In an interview with WISN-TV, Ryan said he will not attend the Republican National Conference (RNC) if former President Trump wins the party's presidential nomination in 2024.
Ryan announced the results naming Trump as the Republican nominee in 2016 when he was the chair of the RNC convention.
"It depends on who the nominee is. I'll be here if it's someone not named Trump," he said.
The 2024 RNC will be held in Ryan's home state Milwaukee, Wisconsin.
"I'm not interested in participating in that, no. Even in Wisconsin," he added.
Ryan, who was now-Sen. Mitt Romney's (Utah) vice presidential running mate, expressed his doubts Trump will manage to win the GOP's nomination.
"The reason I don't think he'll be our nominee is because we now we're going to lose with him," he said. "He cost us the House in '18, he lost the White House in '20, he cost us the Senate in '20, he cost us the Senate again in 2022, and he cost us probably a good dozen House seats in 2022. This is a lesson we don't need to repeat again."
Despite his lack of confidence in Trump's latest presidential pursuit the former House Speaker refused to throw his support behind any other candidate.
On Sunday, Trump ripped into Ryan over his comments on Truth Social.
"Paul Ryan is a loser, Mitt Romney could have won without him. I won twice, did much better the second time, and was 233 Wins out of 253 Races in the Midterms. Paul Ryan is destroying Fox, and couldn't get elected dogcatcher in the Republican Party!" he posted.
Since leaving Congress in 2019, Ryan has served on the board of Fox News's parent company and as vice chairman of Teneo, a public relations and CEO advisory firm.