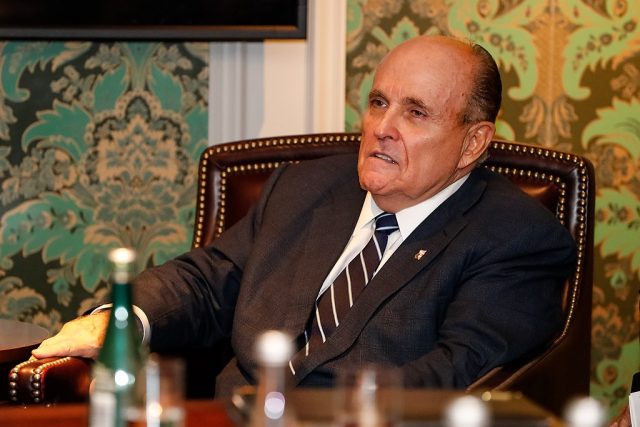 A former employee of Rudy Giuliani is suing him under New York's Adult Survivors Act. The law passed in May allows alleged sexual assault victims to file civil suits beyond the statute of limitations.
A 70-page complaint filed in New York Supreme Court documents Noelle Dunphy's list of grievances. She accuses Giuliani of "sexual assault and harassment, wage theft, and other misconduct."
Dunphy claims to have recorded some of Giuliani's more explicit conversations. She is seeking $10 million in damages.
FOX 5 New York has more:
Attorney Justin Kelton is representing Dunphy, who was hired by Giuliani in January 2019.

…

She claims to have met the former New York City mayor in the lobby of a Trump building. He allegedly struck up a conversation and gave her a business card. Years later, Dunphy said he reached out to her via Facebook to arrange an interview.
According to the lawsuit, "Giuliani worked aggressively to hire Ms. Dunphy, offering her what seemed like a once-in-a-lifetime opportunity to work as his director of business development with a salary of $1 million per year plus expenses. As an added inducement, Giuliani also offered to provide pro-bono legal representation to Ms. Dunphy in connection with an ongoing dispute arising from an abusive ex-partner."

The complaint goes on to say, "Unfortunately, Giuliani's seemingly generous offers were a sham motivated by his secret desire to pursue a sexual relationship with Ms. Dunphy."