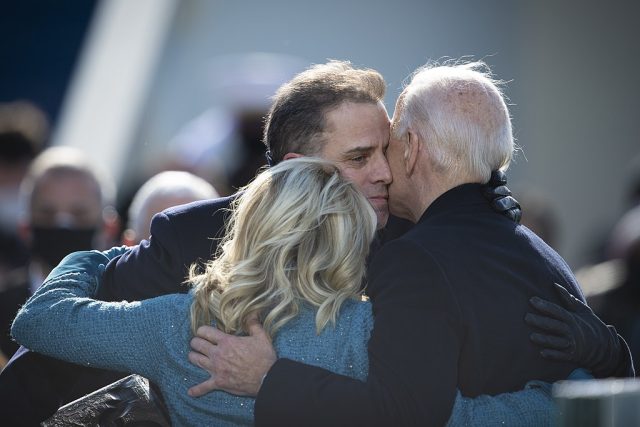 The Biden administration appears to be distancing itself from any right-wing outlets as the walls are closing in on Hunter Biden.
The New York Post was reportedly denied press credentials for a White House event that took place on Monday, mere days ahead of a possible indictment for Hunter.
The event, which took place in the White House-adjacent Eisenhower Executive Office Building, reportedly addressed federal airline policies and also included remarks from Transportation Secretary Pete Buttigieg.
"We are unable to accommodate your credential request to attend the Investing in Airline Accountability Remarks on 5/8. The remarks will be live-streamed and can be viewed at WH.gov. Thank you for understanding. We will let you know if a credential becomes available," the email read.
According to the Post's report, of some 50 seats that had been reserved for reporters, nearly half remained empty throughout the president's remarks. However, the outlet also noted that the email declining their request for credentials did not state that limited space was the reason for the rejection.
The decision to reject press credentials for The Post, which first published articles regarding Hunter's laptop, comes two weeks after a meeting between Justice Department (DOJ) officials and Hunter's legal team. The meeting triggered speculation that the DOJ is nearing its decision over whether to indict the President's son. (RELATED: Is Hunter Biden Hiding In The White House To Avoid Arrest?)
Over the weekend, House Oversight Committee Chairman James Comer (R-KY) urged the DOJ to withhold charging Hunter until after a mid-week press conference.
"My message to the Department of Justice is very loud and clear: Do not indict Hunter Biden before Wednesday," he told "Sunday Morning Futures" host Maria Bartiromo over the weekend.
Hunter Biden may face prosecution over federal tax charges as well as questions over the alleged illegal disposal of a handgun in Delaware.