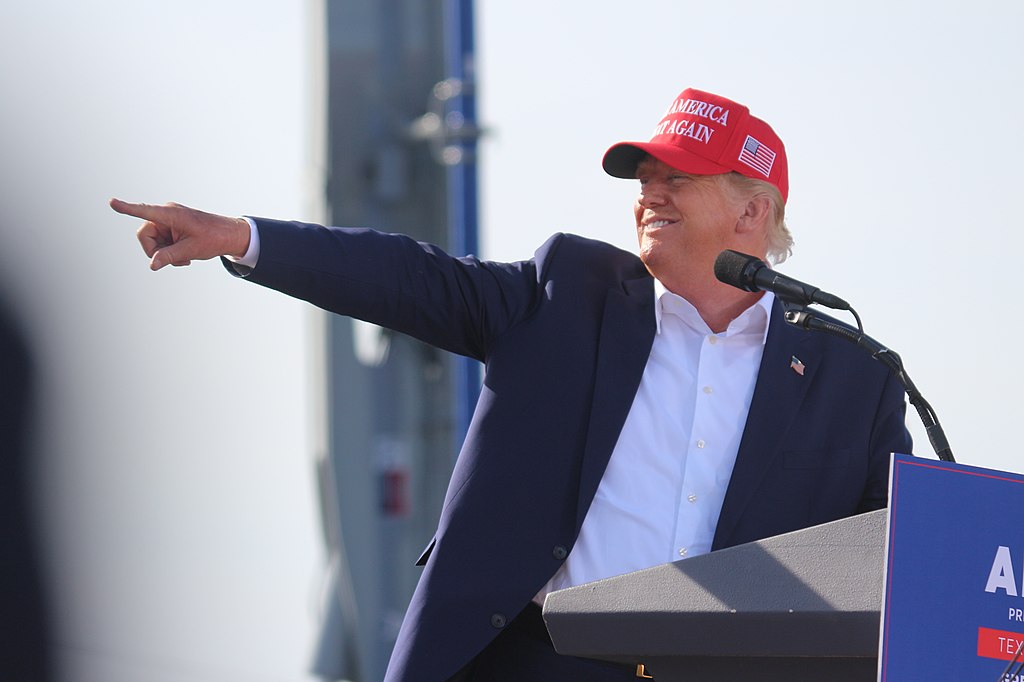 Donald Trump is heading back to the Big Apple.
Nearly one week after Trump was charged with 34 felony counts in part of Manhattan District Attorney Alvin Bragg's investigation into alleged hush money payments the third-time White House contender is to return to New York to be deposed in a $250 million civil suit brought by state Attorney General Letitia James (D). 
"This case is complex, but it is not complicated," Judge Arthur Engoron said last month of the civil suit. "Essentially, it all boils down to whether (Trump's) statements of financial interest are true or false."
AG James claims Trump and others at his Trump Organization deceived lenders and insurance companies by inflating the value of his assets in order to get loans for his real estate and resort business, then undervaluing them for tax purposes. James is seeking to recover more than $250 million in "ill-gotten gains" and to bar the Trumps from doing business in New York. Engoron has set a trial date of October 2.
James campaigned on a pledge to prosecute Trump, who she once called an "illegitimate president." Trump has called James, who is black, a "racist in reverse."
 "I will never be afraid to challenge this illegitimate president," James said in a 2018 video during her successful campaign to be attorney general. "I believe that this president is incompetent. I believe that this president is ill-equipped to serve in the highest office of this land. And I believe that he is an embarrassment to all that we stand for."
On April 5, the New York grand jury voted to indict former President Donald Trump for his alleged role in a hush money bribe to adult film star Stormy Daniels amid the 2016 presidential election in DA Alvin Bragg's yearslong investigation into the real estate mogul.
Federal prosecutors in the Southern District of New York opted out of charging Trump related to the Daniels payment in 2019. The Federal Election Commission also tossed its investigation into the matter in 2021.
On Tuesday, the former President surrendered to the Manhattan Criminal Court for his arraignment