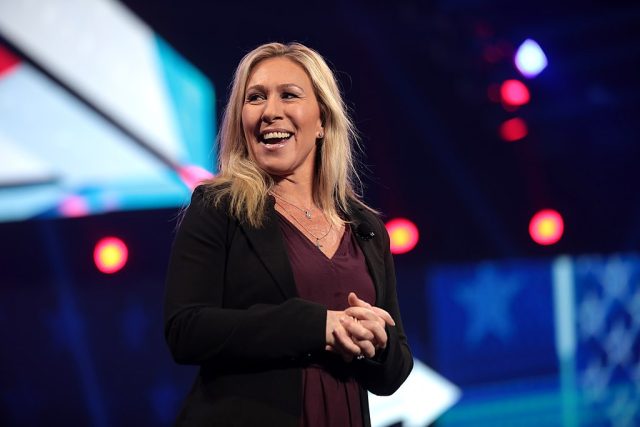 MAGA Congresswoman Marjorie Taylor Greene (R-Ga.) on Tuesday introduced articles of impeachment against FBI Director Christopher Wray. 
In the articles of impeachment, obtained by Fox News Digital, Greene claims that, under Wray's watch, he has facilitated "the development of a Federal police force to intimidate, harass, and entrap American citizens that are deemed enemies of the Biden regime." 
Greene highlighted instances of what she regarded as abuse of the bureau's authority. These instances included, among others, the FBI's "unprecedented raid" on the home of former President Donald Trump on Aug. 8, 2022, and the bureau's creation of a "terrorist threat tag" following the Supreme Court's overturning of Roe v. Wade earlier that summer.  
President Trump nominated Wray in 2017 after firing then-director James Comey. Wray was sworn into the FBI on Aug. 2, 2017. 
Greene's introduction of articles of impeachment comes after Special Counsel John Durham released his final report on the FBI's investigation of alleged collusion between Russia and Donald Trump in the 2016 campaign. The report concluded that the FBI and DOJ jumped too hastily into the investigation and relied too much on raw and unconfirmed intelligence. 
This is a breaking news story. Click refresh for the latest updates.