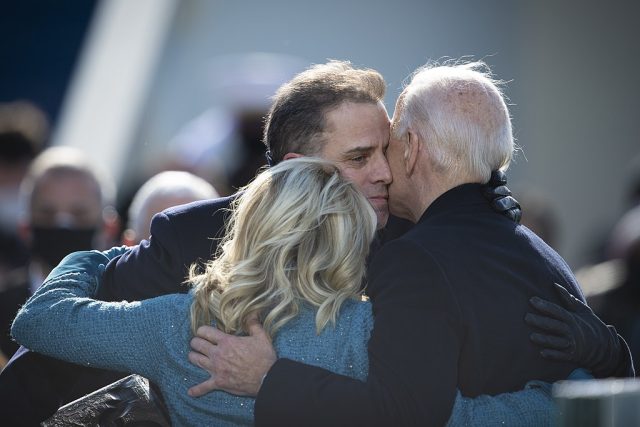 The walls are finally closing in on Hunter Biden.
Federal agents investigating President Joe Biden's son, Hunter says they believe that they have uncovered enough evidence to charge him with crimes related to tax fraud and lying during his purchase of a handgun, according to a new report by The Washington Post.
The agents leading the criminal investigation noted that while the probe concluded months ago the facts supported federal charges against Hunter Biden, but it is ultimately up to U.S. Attorney David Weiss, the Delaware prosecutor overseeing the case, to decide whether to indict the president's son.
The outlet said Thursday that the federal investigation into Hunter Biden initially centered around Hunter Biden's overseas business dealings and consultant work in places such as China and Ukraine, but that "over time, investigators with multiple agencies focused closely on whether he did not report all of his income, and whether he lied on gun purchase paperwork in 2018, according to the people familiar with the situation."
This story is developing. Stay tuned with Great America News Desk for updates.