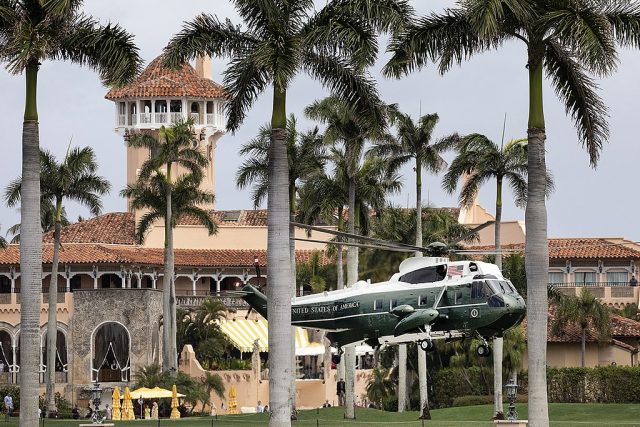 The call is coming from inside the house…
New reports indicate a key witness in the ongoing Justice Department and FBI investigation of Donald Trump's alleged mishandling of classified documents is a former Trump official.
According to sources close to the matter, Walt Nauta is a Navy veteran who followed the former president to Florida after serving as a valet in the Trump White House and later provided key evidence to investigators.
The Washington Post reported Wednesday that an unnamed Trump employee had provided critical evidence to investigators — telling them that he moved boxes at the former president's request at a time when the government was seeking the return of classified material, including some highly sensitive items, from Mar-a-Lago.
The witness account was corroborated by security-camera footage, the people familiar with the case said, giving investigators key evidence of Trump's behavior as they probe potential crimes including obstruction, destruction of government records or mishandling classified information.

When FBI agents first interviewed Nauta, he denied any role in moving boxes or sensitive documents, the people familiar with the situation said in interviews before Nauta's name became public. But as investigators gathered more evidence, they questioned him a second time and he told a starkly different story — that Trump instructed him to move the boxes, these people said.
Nauta's information marks the most direct look into Trump's actions and instructions leading up to the FBI's August 8th raid.
The Justice Department is now ensnared in a contentious legal battle against the former President who has claimed no wrongdoing in the situation. The DOJ is investigating whether Trump violated the Espionage Act by improperly handling the sensitive materials.
Last month, a Florida judge appointed an independent third party, known as a special master, to oversee the documents alleged by the DOJ to contain information sensitive to national security.