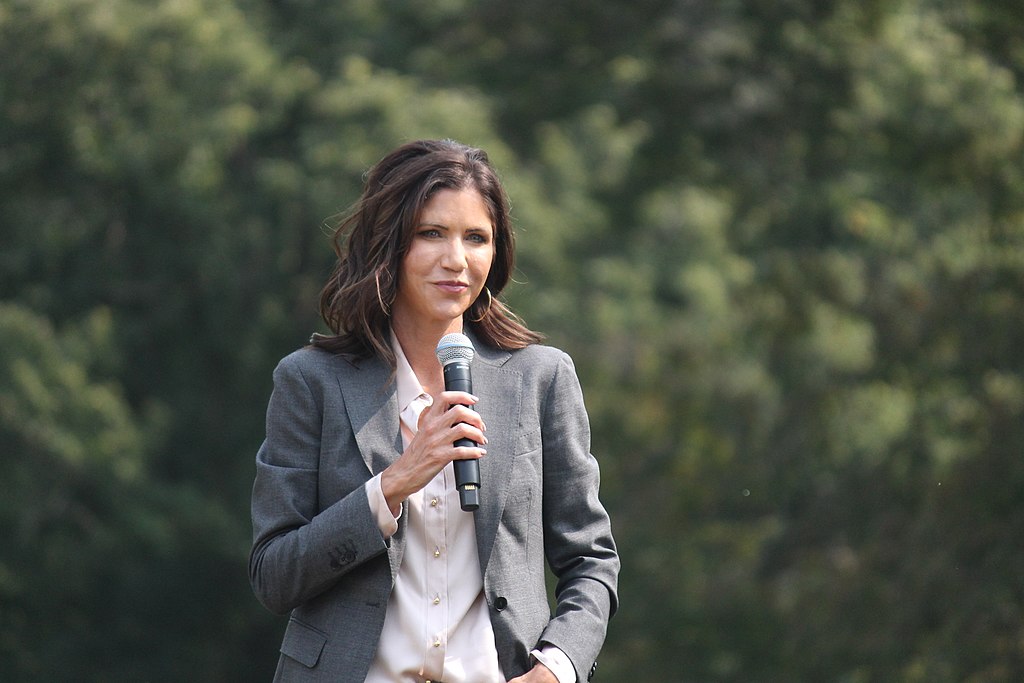 South Dakota Governor Kristi Noem is furious after her personal phone number was leaked.
The Republican Governor said her phone was hacked following the release of her and her family's personal information, including her social security number, by the House Jan. 6 committee. 
"Callous mishandling of personal information has real world consequences," Noem said in a statement. "If you get such a phone call from my number, know that I had no involvement."
Noem said that South Dakota's Fusion Center, a state agency that compiles criminal intelligence, has been notified of the cell phone hack.
Noem said she also has asked U.S. Attorney General Merrick Garland and Congress to investigate the leak.
Earlier this month, The Washington Post reported nearly 2,000 Social Security numbers of former President Trump's closest allies, including former Cabinet members and Republican governors, were disclosed in a spreadsheet that the committee posted along with a number of other records. The document has since been taken down.