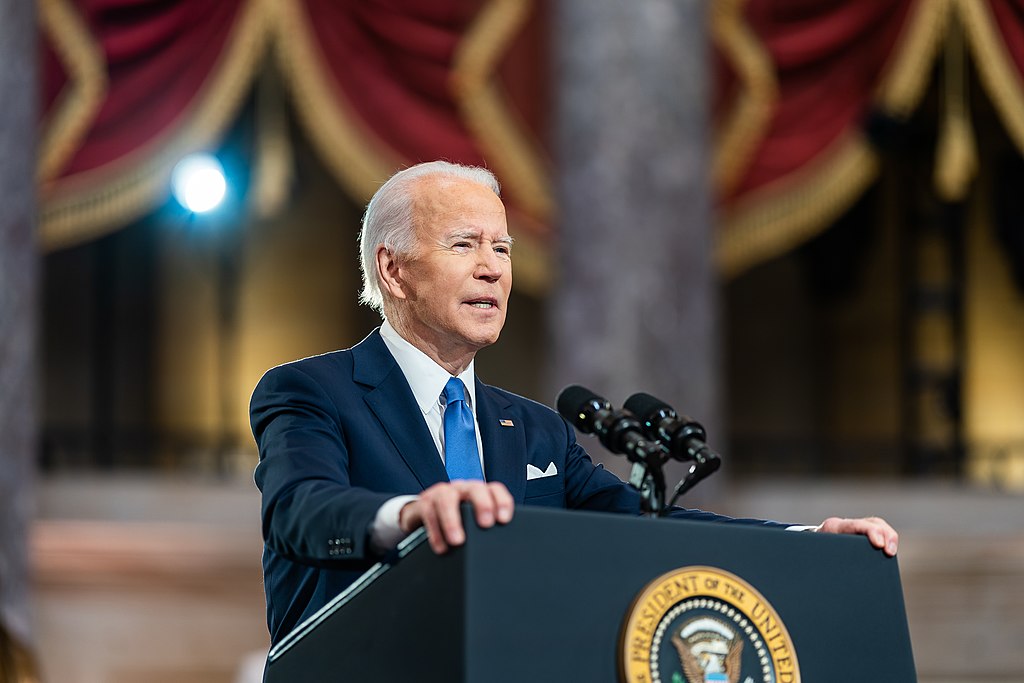 ANALYSIS – Question – What's worse than regular people being indoctrinated to be woke leftists? Answer – a global woke leftist Artificial Intelligence (AI) helping them. 
And apparently, and not unsurprisingly, that's what Joe Biden and his team want. And they are working hard to achieve this nefarious goal. 
And it is terrifying.
The American Accountability Foundation (AAF), a government watchdog group, recently warned that Team Biden is actively using the federal government's vast power to regulate AI to promote a "woke" ideology in the basic architecture of the revolutionary, powerful, and dangerous new technology.
That 'woke' ideology promotes affirmative action racism under the guise of 'anti-racism,' and radical transgenderism as gender 'equity.' Please note 'equity' is the opposite of equality. It means forcing equal results not providing equal opportunities.
It is essentially un-American – simply a new way to say socialism.
But Orwellian doublespeak is the way the left sugarcoats and soft peddles its poison.
After researching Team Biden's plans for artificial intelligence, AAF concluded that Biden administration officials are planning to feed emerging AI platforms with "dangerous ideologies."
Add that to the growing list of the dangers of AI.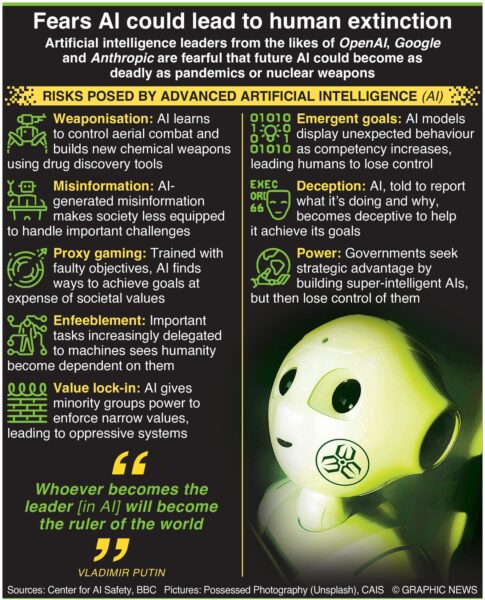 AAF just released part one of a multi-part "investigation into WOKE AI."
"They have plans to rig AI in the name of fighting 'algorithmic discrimination,' 'harmful bias,' and 'data that fails to account for existing systemic biases in American society,'" the group tweeted on June 25.
Fox News reported:
"Under the guise of fighting 'algorithmic discrimination' and 'harmful bias,' the Biden administration is trying to rig AI to follow the woke left's rules," AAF president Tom Jones told Fox News Digital.

"Biden is being advised on technology policy, not by scientists, but by racially obsessed social academics and activists. We're already seen the biggest tech firms in the world, like Google under Eric Schmidt, use their power to push the left's agenda. This would take the tech/woke alliance to a whole new, truly terrifying level."
Arati Prabhakar, director of Biden's Office of Science and Technology Policy, seen in the twitter thread above, recently touted Biden's signing of an executive order that, in her words, "promotes data equity," directs agencies to fight "algorithmic discrimination" and ensures these agencies use AI to advance "equity…"
Vice President Kamala Harris, who Biden named "AI czar" is supposedly in charge of the National Science and Technology Council which oversees all science and technology efforts across the federal government.
As part of that effort, the White House's Select Committee on Artificial Intelligence released the National Artificial Intelligence Research and Development Strategic Plan, which calls for additional resources to fight "harmful biases."
Fox reported that the AAF memo showed another example of how Team Biden is weaponizing AI.
The "Blueprint for an AI Bill of Rights" released by the White House Office of Science and Technology Policy last October talks of "algorithmic discrimination" in which AI systems treat people differently based on their race, sex or other characteristics and calls for data "used as part of system development or assessment" to be "reviewed for bias based on the historical and societal context of the data."
To address such concerns, the blueprint recommends, among other steps, that "proactive equity assessments as part of the system design."

But AAF isn't the only one sounding the alarm about Biden's woke AI, Tesla CEO and Twitter owner Elon Musk also warned about the danger of "woke" artificial intelligence being weaponized to push political agendas through false information.

Last December, he tweeted: "The danger of training AI to be woke — in other words, lie — is deadly." 
Opinions expressed by contributors do not necessarily reflect the views of Great America News Desk.