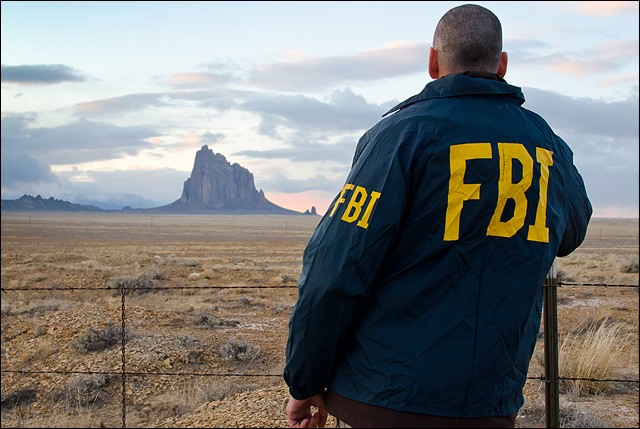 ANALYSIS – The establishment media continues to mostly ignore the constant drip of information on the Biden family's deep China ties and corruption. But the evidence keeps coming in. 
Now, an explosive claim by an Israeli source says Hunter Biden used an FBI mole named 'One-Eye' to tip off his Chinese business partners that they were being investigated.
The high-level Israeli had his own dealings with Hunter's Chinese partners.
But this one FBI informant Hunter used is only part of the bigger story.
The New York Post reports:
The House Oversight Committee is investigating the explosive claims by Dr. Gal Luft, a former Israel Defense Forces lieutenant colonel with deep intelligence ties in Washington and Beijing, who says he was arrested to stop him from revealing what he knows about the Biden family and FBI corruption — details he told the Department of Justice in 2019, which he says it ignored.
And the claims sound quite plausible.
Luft is just anyone.
He is a respected intelligence expert in DC, where he runs the Institute for Analysis of Global Security, a think tank, with former CIA Director James Woolsey and former national security adviser Robert McFarlane as advisers.
The Israeli defense expert reportedly contacted the Department of Justice (DOJ) and federal investigators flew to Brussels to interview him between March 28 and 29, 2019.
This was less than four weeks before Joe Biden announced he was running for president.
Luft never heard from the DOJ again.
And now Luft has been arrested in Cypress and is being detained in Israel as he fights extradition to the United States. He is being charged with 'gunrunning' by the Biden Justice Department.
Luft says the charges of arms trafficking to China and Libya, and violations of the Foreign Agents Registration Act are trumped-up to discredit him and keep him quiet.
The Jerusalem Post quotes Luft's attorney in Israel, Mordechai Tzivin as saying Luft's arrest was "a good way to shut him up because he knows a lot of information on Hunter.
And some of this information will help the GOP-led House better grasp the enormity of the Biden corruption.
The Post continues:
Through his American lawyer, Robert Henoch, Luft said he tried four years ago to inform the DOJ that Chinese state-controlled energy company CEFC had paid $100,000 a month to President Biden's son Hunter and $65,000 to Joe's brother Jim, in exchange for their FBI connections and use of the Biden name to promote China's Belt and Road Initiative around the world.
Luft reportedly learned about the corrupt scheme through his own relationship with Hunter's Chinese business partners, Patrick Ho and Ye Jianming, the chairman of CEFC.
According to Henoch, Ye confided to Luft that Hunter had an informant in the FBI "or formerly of the bureau, extremely well placed, who they paid lots of money to [provide] sealed law enforcement information."
"The DOJ had this information in March 2019 and did nothing," Henoch said.
The attorney is currently in Israel where he is fighting Luft's extradition to the United States.
The Post adds:
The House Oversight Committee released bank statements last week, showing an additional $1,065,000 was funneled from a Chinese company affiliated with CEFC to Hunter, Jim, and Hallie Biden, Hunter's former lover, and widow of his late brother, Beau. The payments were made in increments over three months through Biden associate Rob Walker, whose wife, Betsy, had been personal assistant to then-second lady Jill Biden.
Luft's U.S. attorney concluded: "Congress has the Biden bank records but it doesn't know the reason for the payments. Now it does. The information that the whistleblower Dr. Luft gave the DOJ four years ago is the missing link for the reason behind the China-Biden money transfers. Clearly, this is explosive stuff."
Explosive stuff indeed. Now when will the establishment media begin reporting on all this?
Opinions expressed by contributors do not necessarily reflect the views of Great America News Desk.