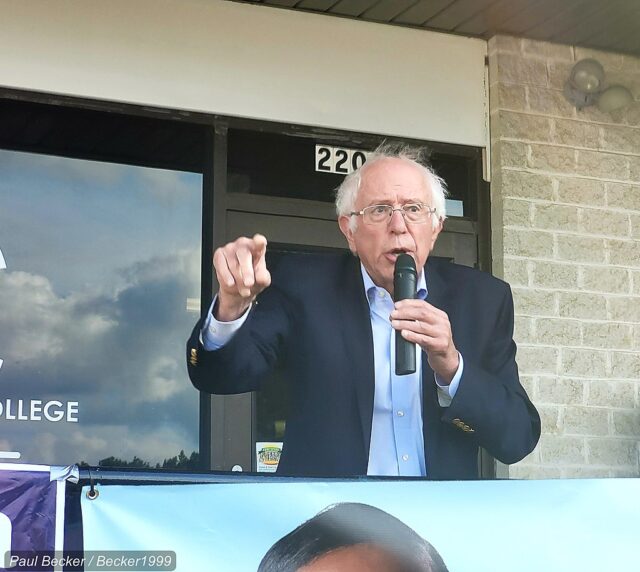 A top aide to Vermont Socialist Senator Bernie Sanders (I) says the senior lawmaker would "seriously" consider mounting a third presidential campaign if Joe Biden decides not to pursue a second term in the White House.
Sanders, 81, ran for president as a Democrat in 2016 and 2020, losing the nomination to Hillary Clinton and Joe Biden respectively.
"I assume that he would give it a hard look," longtime Sanders adviser Faiz Shakir told CBS News on Thursday. "I don't want to make the judgment for him. Obviously, it would be his choice to make. But I assume that he would want to reevaluate it." 
If Sanders to win the presidency in 2024, he would be 83 years old upon assuming office. Shakir said Sanders is "very aware that he's older now, and he'd have to make a real judgment about his own vigor and his stamina and his desire and hunger and passion to do this a third time."
"But if it were an open field? Yeah, I'm confident he would take another look at it and say, 'Do I want to do this or not?'" he added.  
"Personally, I take President Biden at his word and our orbit takes him at his word that he's taking it seriously and presume that he is leaning toward yes," Shakir said. 
However, some Democrats have noted their interest in pursing the office regardless if Biden seeks a second term, concerned he can't defeat Trump a second time.