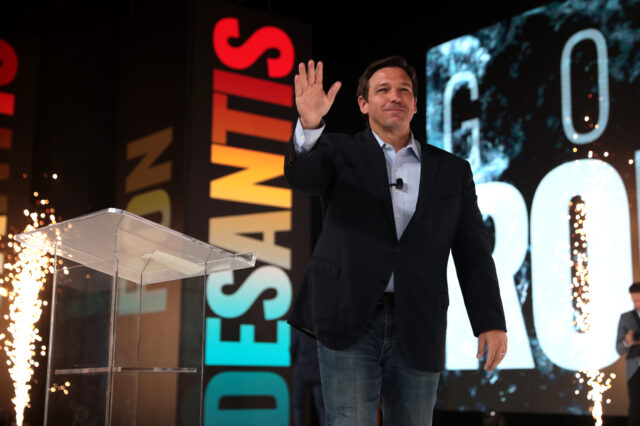 Americans may not have to wait much longer on Florida Governor Ron DeSantis's White House decision…
The beloved Republican governor has been considered a potential White House contender for months but has remained silent over when Americans can expect a potential campaign announcement.
On Monday, Gov. DeSantis indicated that he will make a decision on a 2024 presidential run after the state's legislative session wraps up in May.
During an appearance with "Fox & Friends" DeSantis charted out the next few months saying that he will embark on a tour to promote his new book, "The Courage to be Free," and work through the Florida legislature's regular session, which begins in early March.
"We're going to sell some books, we're going to spread the message of Florida. And then on March 8, I have our Legislative Session that's kicking off," DeSantis said.

"You ain't seen nothing yet," he added. "This is going to be the most productive Legislative Session we have had across the board and I think people are going to be really excited … So those are what we're going to be doing over these next few months as we get beyond that, then we can decide from there."

Republicans now hold supermajorities in both chambers of the state legislature after November's midterm elections, meaning DeSantis has a clear path to getting some of his biggest policy priorities approved.
His remarks on Monday were some of the most explicit from the Florida governor on when to expect an announcement.