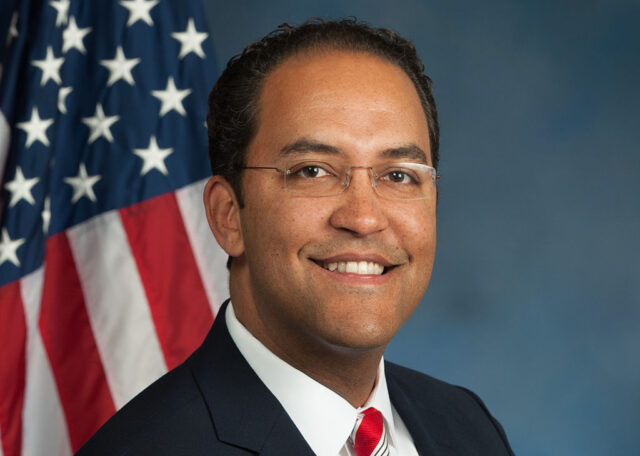 The Republican presidential primary field just gained an unexpected new entry.
Thursday morning, former CIA clandestine agent Will Hurd announced he's running for president.
Hurd, a one-time CIA officer from Texas who served three terms in Congress before deciding against running for re-election in 2020. He officially declared his candidacy in an interview with CBS News and also filed paperwork with the Federal Election Commission (FEC) to run.
"This is a decision that my wife and I decided to do because we live in complicated times and we need common sense," Hurd told CBS News.
"To be frank on this, that we're not talking about these things," he said. "I'm pissed that our elected officials are telling us to to hate our neighbors. Our neighbors are not our enemies. They're our fellow Americans who we just happen to have a disagreement with."

"These are the issues that we should be talking about," Hurd continued. "And I believe the Republican Party can be the party that talks about the future, not the past."
The Democratic National Committee welcomed Hurd to the race by seeking to tie him to Trump.
"Will Hurd spent his career in Congress in lockstep with Donald Trump's extreme MAGA agenda – voting to rig the economy for the ultra-wealthy, ban abortion nationwide, gut Planned Parenthood, and repeal the Affordable Care Act, all while cozying up to the gun lobby," said DNC Chair Jaime Harrison. "The GOP primary field is overflowing with MAGA Republicans desperate to win over the right-wing fringes, and Hurd is just the latest entrant into an incredibly chaotic and extreme 2024 field."
Hurd has an uphill battle ahead of him in an already crowded primary field. Former President Donald Trump and Florida Governor Ron DeSantis have largely dominated the polls thus far. Former United Nations ambassador Nikki Haley, South Carolina Sen. Tim Scott, tech mogul Vivek Ramaswamy, and former Arkansas governor Asa Hutchinson have lagged behind in the polls.
Former Vice President Mike Pence also recently entered the race after months of speculation.
This is a breaking news story. Click refresh for the latest updates.