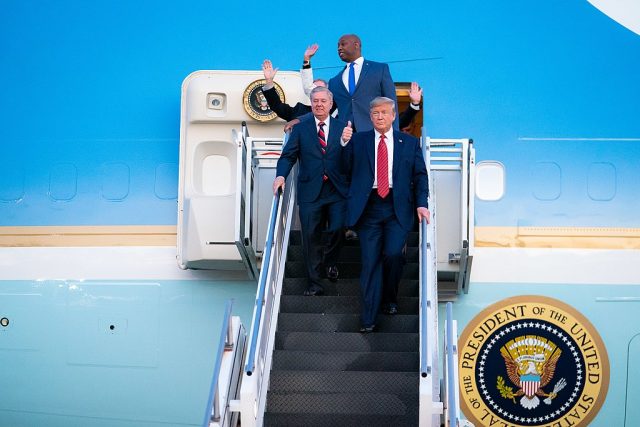 New York Times reporter and avid Trump critic Maggie Haberman revealed to "The View" panel who former President Trump is considering to be his next running mate and has reportedly narrowed the pool of candidates down to two lawmakers.
While promoting her upcoming book on the 45th President of the United States, Haberman admitted Trump is laser-focused on Florida Governor Ron DeSantis and his potential to torpedo Trump's chances of winning the Party's nomination with his own presidential campaign.
Trump is "focused on Ron DeSantis in a way he isn't on anybody else," Haberman said, according to Mediaite.
"There are a couple of people whose names get mentioned," Haberman answered, "and the one ho gets mentioned the most by people close to him is Tim Scott from South Carolina, the senator. And then Sarah Huckabee Sanders, who is possibly the next governor of Arkansas."

The mention of Trump's former White House press secretary drew very audible groaning from Whoopi Goldberg, others at the table, and the audience.

"I didn't mean to cause that. I'm sorry," Haberman said, to which, Goldberg replied "it just came up out of my system."