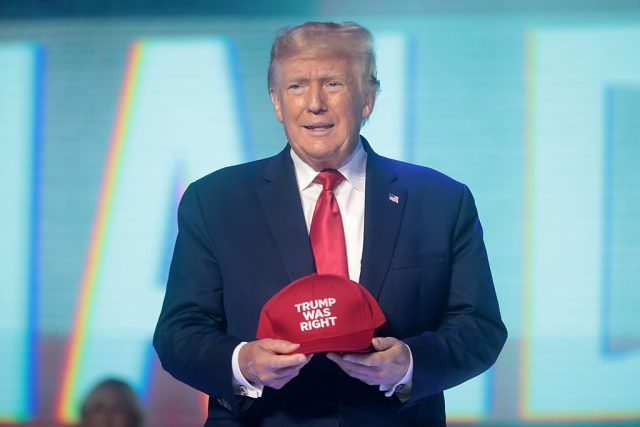 Despite Trump facing a heap of legal battles, the former president says nothing will cause him to waver from his 2024 plans.
During an appearance with radio host Hugh Hewitt, the 45th president remarked that despite the ongoing legal woes he doesn't expect an indictment, according to The Washington Examiner.
"I can't imagine being indicted. I've done nothing wrong. Look, if you look, you know it better than anybody," Trump told conservative radio host Hugh Hewitt. "Everything was declassified."
Hewitt noted "a prosecutor can indict a ham sandwich if they want to" before repeating Trump's remark that even if he were to be indicted it wouldn't make him change his mind in regard to 2024.
Criminal charges do not necessarily preclude running for the presidency, however, Trump predicted the country would likely react negatively to an indictment.
"If a thing like that happened, I would have no prohibition against running," Trump added. "It would not. But I think if it happened, I think you'd have problems in this country the likes of which perhaps we've never seen before."

"I think they'd have big problems, big problems. I just don't think they'd stand for it. They will not, they will not sit still and stand for this ultimate of hoaxes," the former president replied. "I don't think the people of this country would stand for it, especially since they know, especially since they know I'm totally innocent."
Trump has insisted the documents taken from Mar-a-Lago during the FBI's infamous raid last month were declassified but some legal experts have cast doubt on Trump's claim.
Trump has repeatedly hinted at launching a third presidential campaign and says now the last remaining detail is exactly when he will make the announcement.