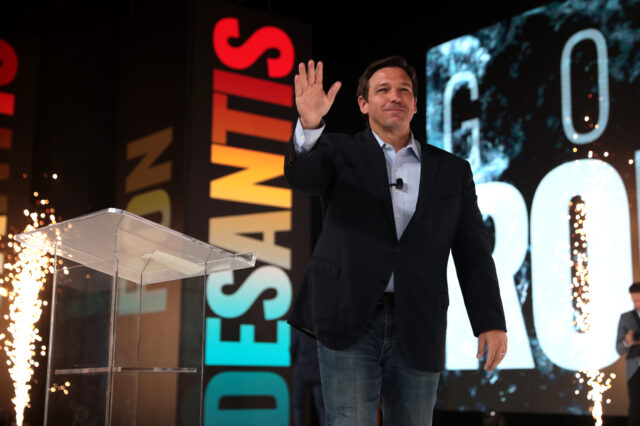 Donald Trump isn't concerned about challengers…
According to The Hill, during an interview with David Brody on "The Water Cooler" Trump struck a confident tone when asked if it would be a "bad move" for Florida Governor Ron DeSantis to enter the presidential campaign field.
"So you know, now I hear he might want to run against me. So we'll handle that the way I handle things," Trump said in part after boasting about his endorsement of DeSantis's first successful gubernatorial campaign.
DeSantis has yet to formally announce any future campaign plans or indicate a strong interest in squaring off against Trump in 2024.
However, numerous recent polls have shown DeSantis beating Trump in hypothetical match-ups.
The USA Today- Suffolk University poll reported that 56 percent of Republican and Republican-leaning voters prefer DeSantis, while only 33 percent would support Trump. More than 60 percent said they want a nominee who will continue Trump's policies but is not Trump, while 31 percent want the former president to run, according to The Hill.