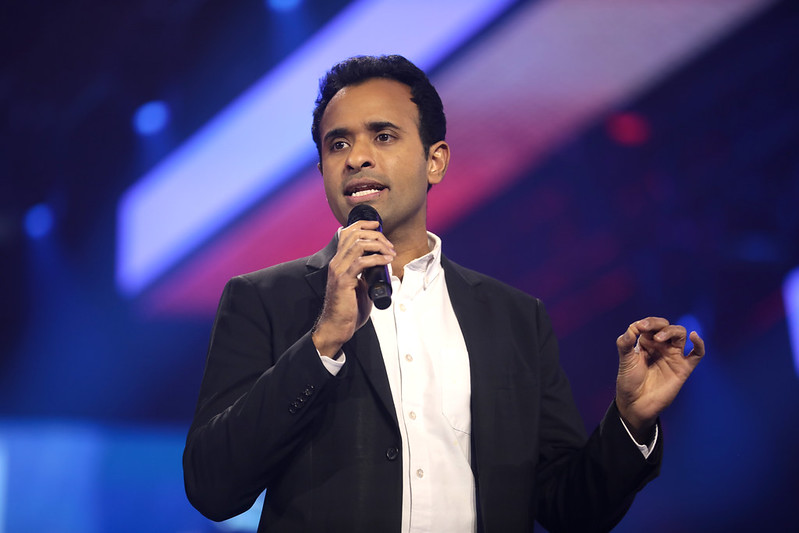 The 2024 presidential primary field is growing.
Tuesday evening, Republican businessman Vivek Ramaswamy officially launched his 2024 White House campaign during his interview with Fox News's "Tucker Carlson Tonight."
"We are in the middle of this national identity crisis, Tucker, where we have celebrated our diversity and our differences for so long that we've forgotten all of the ways that we are really just the same as Americans, bound by a common set of ideals that set this nation into motion 250 years ago, and that's why I am proud to say tonight I am running for United States president," Ramaswamy said.
"We're in the midst of a national identity crisis. Faith, patriotism & family are disappearing. We embrace one secular religion after another — from wokeism to climatism — to satisfy our deeper need for meaning. Yet we cannot even answer what it means to be an American," Ramaswamy said on Twitter.
"The GOP can fill that void. E pluribus unum: from many, one. That is the dream that won the American Revolution; that reunited us after the Civil War, that won us two World Wars & the Cold War. That is the dream that still gives hope to the world. That is American exceptionalism," he said.
The millionaire investor and author has been hinting for weeks about potentially entering the race.
Ramaswamy, 37, is the first non-elected official and the second first-generation Indian American seeking the White House in the 2024 election cycle, the first being former ambassador to the U.N. and former South Carolina Governor Nikki Haley, who launched her candidacy last week. 
If the anti-woke tech entrepreneur is elected to the White House, Ramaswamy told The New York Times his first act as president would be repealing Executive Order 11246.
That order "requires affirmative action and prohibits federal contractors from discriminating on the basis of race, color, religion, sex, sexual orientation, gender identity, or national origin," according to the Department of Labor.