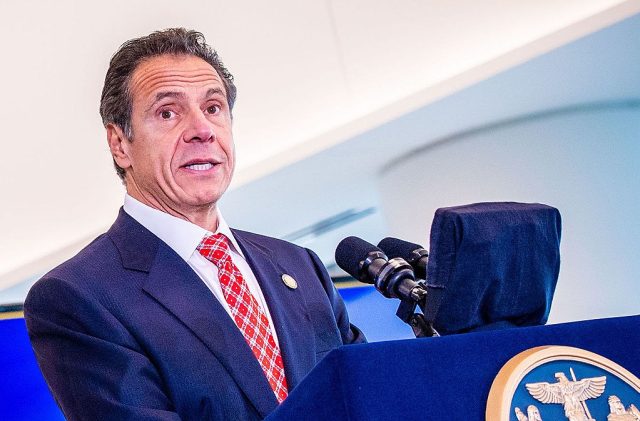 Look at how far Andrew Cuomo has sunk.
After resigning as New York Governor due to allegations of sexual misconduct Cuomo announced he plans to start a new business venture. Cuomo's newest foray into the public sphere comes in the shape of a podcast and one of his first guests is scheduled to be President Donald Trump's former communications director Anthony Scaramucci.
Scaramucci, who briefly served the Trump administration in 2017, has emerged as a critic of Trump and expressed his support for Biden in the 2020 election.
According to The Hill:
Cuomo will this week debut a new hourlong show he is calling "As a Matter of Fact" on podcast streaming service Quake, he told Axios, and the show will aim to "hear from people — their questions, their issues — and have that dialogue."

The former governor told Axios this week he has "learned from the entire situation."

"There's a fundamental problem with the entire system here," Cuomo told the outlet of the media ecosystem writ large. "We have such division of people and we have such dysfunction of government, and part of it is this hyper-partisan, extreme dialogue that goes on."

"There is a new sensitivity that I didn't fully appreciate that some people have, and some people have a new sense of cultural boundaries that I didn't appreciate enough," Cuomo said.
It seems the disgraced governor is following in his brother's footsteps. Chris Cuomo, who was a leading anchor at CNN during the Cuomo sex scandal, also started a new podcast after being fired from the network.