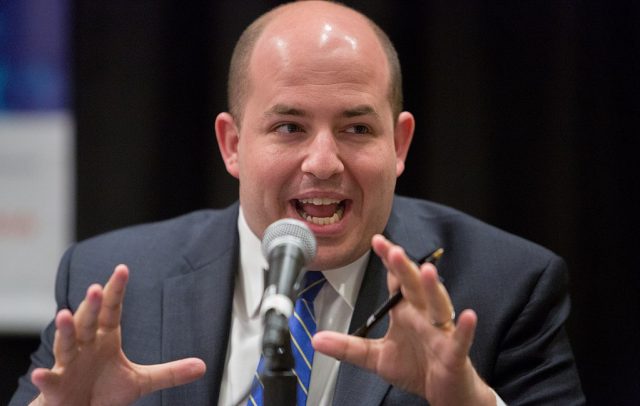 What is Brian Stelter's next move? That question has been circulating since the ex-"Reliable Sources" host got the axe from CNN's new president.
On Twitter, Stelter announced he's moving his talents to academia. Stelter will join Harvard's Shorenstein Center on Media, Politics and Public Policy as a Walter Shorenstein media and democracy fellow and "convene a series of discussions about threats to democracy and the range of potential responses from the news media."
The Washington Examiner reports:
The 37-year-old former CNN host seemingly fell victim to a major shake-up at the network following parent company WarnerMedia's recent merger with Discovery. Since taking the reins as CEO to replace Stelter ally Jeff Zucker, Chris Licht has reportedly embarked on a crusade to reorient the company in a less partisan direction.

Star anchors and reporters have seemingly been ousted amid the internal shuffling, including former chief legal correspondent Jeffrey Toobin and White House correspondent John Harwood. As Licht tries to steer the company in a new direction, CNN has been dogged by sagging profit projections amid a ratings slump.

"Brian Stelter is a nationally recognized media reporter and expert on the state of journalism and its wide-reaching implications for society and governance," the institution said in a press release.