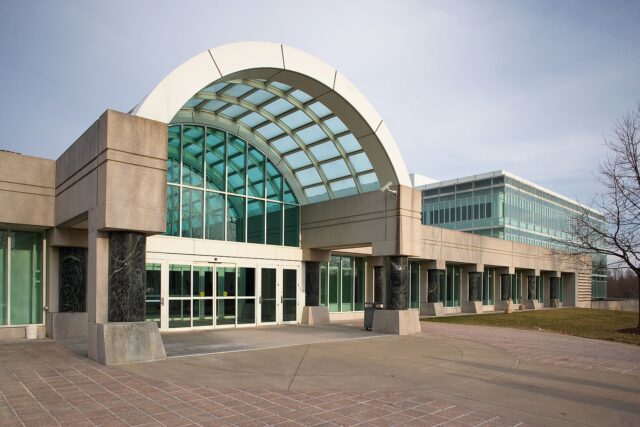 A nonprofit legal watchdog has filed a federal lawsuit against the Central Intelligence Agency, seeking documents and records over an election-year government effort to cover up reporting seen as damaging to Joe Biden's presidential campaign.
In particular, the group seeks information on the agency's role in a letter signed by 51 intelligence officials that falsely claimed the Russian government "planted" evidence of criminal activity on a laptop owned by Biden's middle-aged son Hunter.
Judicial Watch filed the Freedom of Information Act (FOIA) lawsuit against the CIA for all "communications of the spy agency's Prepublication Classification Review Board (PCRB) regarding an October 19, 2020, email request to review and 'clear' a letter signed by 51 former intelligence community officials characterizing the Hunter Biden laptop story as having 'all the earmarks of a Russian disinformation campaign,'" the group announced.
"The Deep State CIA, it seems, engaged in election interference and a political operation against the American people to help Joe Biden and hurt Trump," said Judicial Watch President Tom Fitton. "And now the CIA is ignoring FOIA law to cover up its role in the scandal, censoring and suppressing the Hunter Biden/Joe Biden laptop story just before the presidential election."
In October 2020, the New York Post broke a bombshell story revealing that Hunter Biden's laptop, which he abandoned at a Delaware computer shop, contained photographs of Hunter Biden engaged in drug use and using prostitutes, as well as emails describing what appear to be shady foreign business deals.
Fearing the story could damage Biden's presidential campaign, social media companies attempted to suppress the sharing of the Post's reporting.
The Biden campaign also reached out to intelligence officials, including the CIA and FBI, seeking their help in falsely discrediting the story.
"In a May 10, 2023, report the House Judiciary Committee revealed that on October 19, 2020, three days before the second presidential debate between President Donald Trump and Democrat candidate Joe Biden, then-Acting CIA Director Michael Morell sent the PCRB the finalized letter for review, calling it a 'rush job,' and quickly secured its approval," Judicial Watch reports.
Judicial Watch filed the lawsuit after the CIA failed to respond to a May 11, 2023, FOIA request for:
Records and communications of the Prepublication Classification Review Board, Central Intelligence Agency, including emails, email chains, email attachments, text messages, cables, voice recordings, correspondence, statements, letters, memoranda, reports, presentations, notes, or other form of record, regarding an October 19, 2020, email request to review and "clear" a letter involving the Hunter Biden laptop story potentially having Russian involvement or being a Russian disinformation plot.
An investigation by the House Judiciary Committee and House Permanent Select Committee on Intelligence found that the CIA, or a CIA employee, may have helped the Biden campaign find signers for the false letter.
One former CIA employee, David Cariens, reveals that while speaking with the PCRB in October 2020 to review materials for his memoir, a CIA employee "asked" him to sign the false letter.
"When the person in charge of reviewing the book called to say it was approved with no changes, I was told about the draft letter," said Cariens.
"The person asked me if I would be willing to sign. . . . After hearing the letter's contents, and the qualifiers in it such as, "We want to emphasize that we do not know if the emails provided to the New York Post by President Trump's personal attorney, Rudy Giuliani, are genuine or not and that we do not have evidence of Russian involvement . . .' I agreed to sign," Cariens said.
"If accurate, this information raises fundamental concerns about the role of the CIA in helping to falsely discredit allegations about the Biden family in the weeks before the 2020 presidential election," Judicial Watch notes.
Another former CIA officer, Marc Polymeropoulos, criticized the CIA's involvement in his testimony to the House Judiciary Committee in the following exchange:
Q. Does what [Former CIA official David Cariens] described there, that interaction with the [Prepublication Classification Review Board], sound like a quid pro quo to you?

A. I can't comment on this. This is—to me, this is something that the [Prepublication Classification Review Board] in my experience would never engage in something like that. They are just straightforward back and forth in terms of approval. The idea they would have a comment on any other thing that they were working on, that to me is not even close to what I've experienced with them.

Q. Does that concern you?

A. If it's true, it would concern me, for sure. But I just—I have a hard time believing that occurred. If it did, that's incredibly unprofessional.
The opinions expressed in this article are those of the author and do not necessarily reflect the positions of Great America News Desk. It first appeared in American Liberty News.
READ NEXT: Longtime ACU/CPAC Leader David Keene Speaks Out After Vice Chair's Resignation