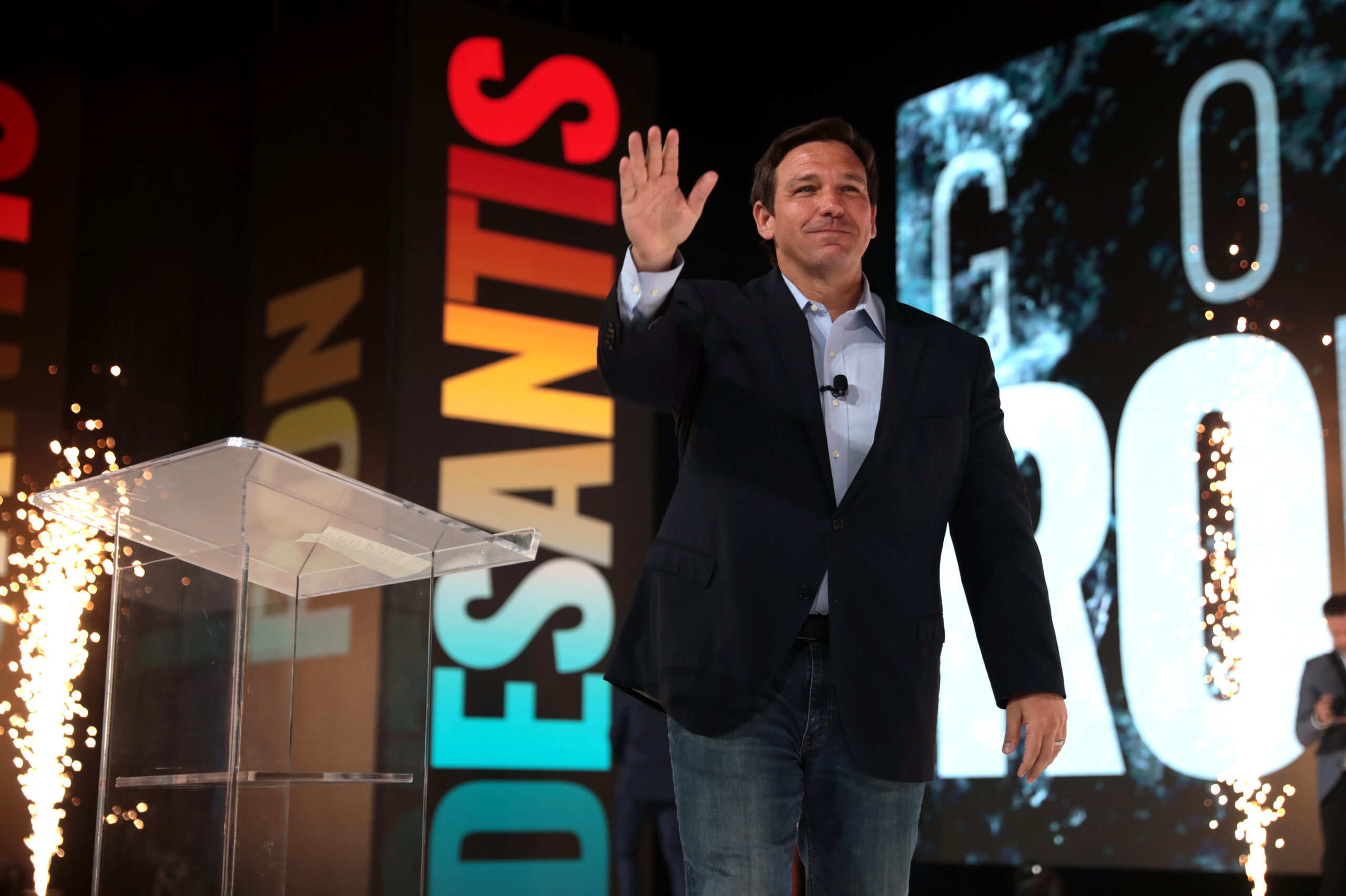 Florida Governor Ron DeSantis is shedding more light on his policy ideas as he makes campaign stops in Iowa.
On Wednesday, the White House hopeful announced his plans to address the country's massive student debt- which currently stands at a whopping $1.6 trillion according to CNN and his plan to boost military morale.
While speaking in Salix, Iowa, DeSantis declared that universities should have to pick up the tab if a former student can't pay back their loans.
"If somebody defaults, the university should pick it up," he said. "If they were on the hook for it, they would make sure the curriculum was designed to produce people that can be very productive. You'd have a heck of a lot less gender studies going on."
DeSantis added that "we do believe in universities, but they got to be done in a good way," meaning "rooted in the traditional mission of the university classical education."
During another stop in Council Bluffs, the Florida Governor said that if elected he would offer back pay to veterans who reenlist after leaving the military due to Covid-19 vaccine requirements.
Later in the day, while touting his time in the US Navy as a JAG officer, DeSantis argued the US military is "indulging woke ideology" that negatively impacts recruitment.
"They've driven off some of our greatest warriors not just through that culture, but also through dumb policies like forcing m-RNA Covid shots on our service members," DeSantis said.

"Why would you want to drive them off by doing things like forcing them to take a shot that they don't want and sure enough, many people left," DeSantis said at the second of four stops across Iowa. "As president, we will restore everybody back who wants to come back and we will give them back pay as a result."
In January, Secretary of Defense Lloyd Austin rescinded the military's Covid-19 vaccination mandate for troops after the shot was made mandatory in 2021.