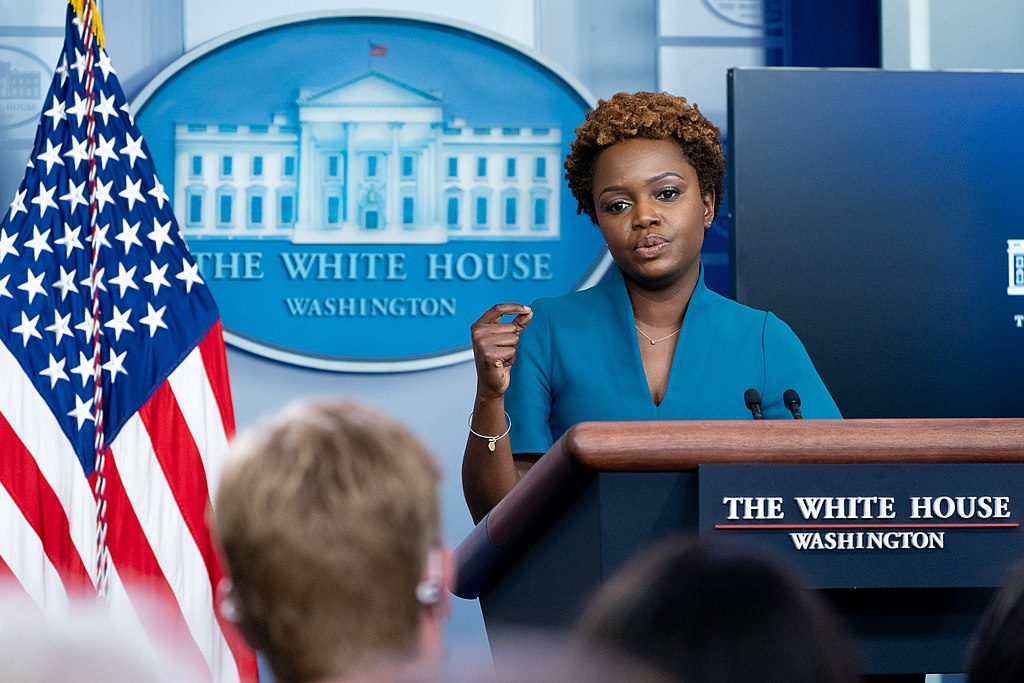 ANALYSIS – It wasn't a good moment for National Security Communications Director John Kirby. The former Navy admiral and prior Pentagon spokesman was left dumbfounded when a New York Post reporter challenged him on the numerous scandals and investigations swirling around Joe Biden.
Citing a Harvard/Harris poll in May that found 53% of Americans believe Biden was involved in "an illegal influence peddling scheme" with his son, Hunter Biden, the reporter, Steven Nelson, was direct with Kirby.
He asked: "So what do you say to the majority of Americans who believe that the president is himself corrupt?"
"Wow," was Kirby's initial response as press secretary Karine Jean-Pierre tried to stop Kirby from answering it. "No, we got to wrap this up," Jean-Pierre interjected after being heard muttering "Jesus" under her breath.
The exchange took place during the daily White House press briefing as Kirby was taking questions on foreign policy-related issues.
But Nelson had a lot more to say to Kirby in the lead up to the question.
"There is one committee trying to get an FBI file alleging that President Biden took bribes. There's another IRS whistleblower who's alleging there's a cover-up in the investigation," he explained. "There's, of course, evidence that the president interacted with his relative's associates from China, Mexico, Kazakhstan, Russia, and Ukraine."
There is, of course, also plenty more implicating Joe Biden and the entire Biden family in widespread corruption dating to Joe Biden's time as Barack Obama's VP.
While Biden's White House minions flail about to avoid touching the toxic topic, House Oversight Committee Chairman James Comer has said the FBI has confirmed the existence of a document alleging that Biden was involved in a $5 million "criminal bribery scheme" as vice president.
As I wrote about earlier, the committee subpoenaed the Bureau for the document based on a confidential human source (CHS), but FBI Director Christopher Wray refused to provide the report by the Wednesday deadline.
According to a whistleblower who approached Comer and Sen. Chuck Grassley, (R-Iowa), the document in the FBI and the Department of Justice (DOJ) possession would reveal "a precise description of how the alleged criminal scheme was employed as well as its purpose," reported CBS News.
Comer has stated he will be pursuing 'contempt of congress' charges against Wray for refusing to provide the document.
Meanwhile, despite Jean-Pierre's attempt to shut Kirby up about the allegations, he did eventually say:
The president has spoken to this and there's nothing to these claims. And as for the whistleblower issue that you talked about and in the document — I believe the FBI has spoken to that, and you're going to have to go to them on that.
A panicked Jean-Pierre rushed to close the briefing and end any more questions, saying: "All right, let's go…Let's go. Let's go."
Running away from the issue, and curt official denials without anything concrete to back them up, are starting to wear thin with the American people.
And this recent poll is likely just the tip of the iceberg headed for the Biden ship of state.
Opinions expressed by contributors do not necessarily reflect the views of Great America News Desk.