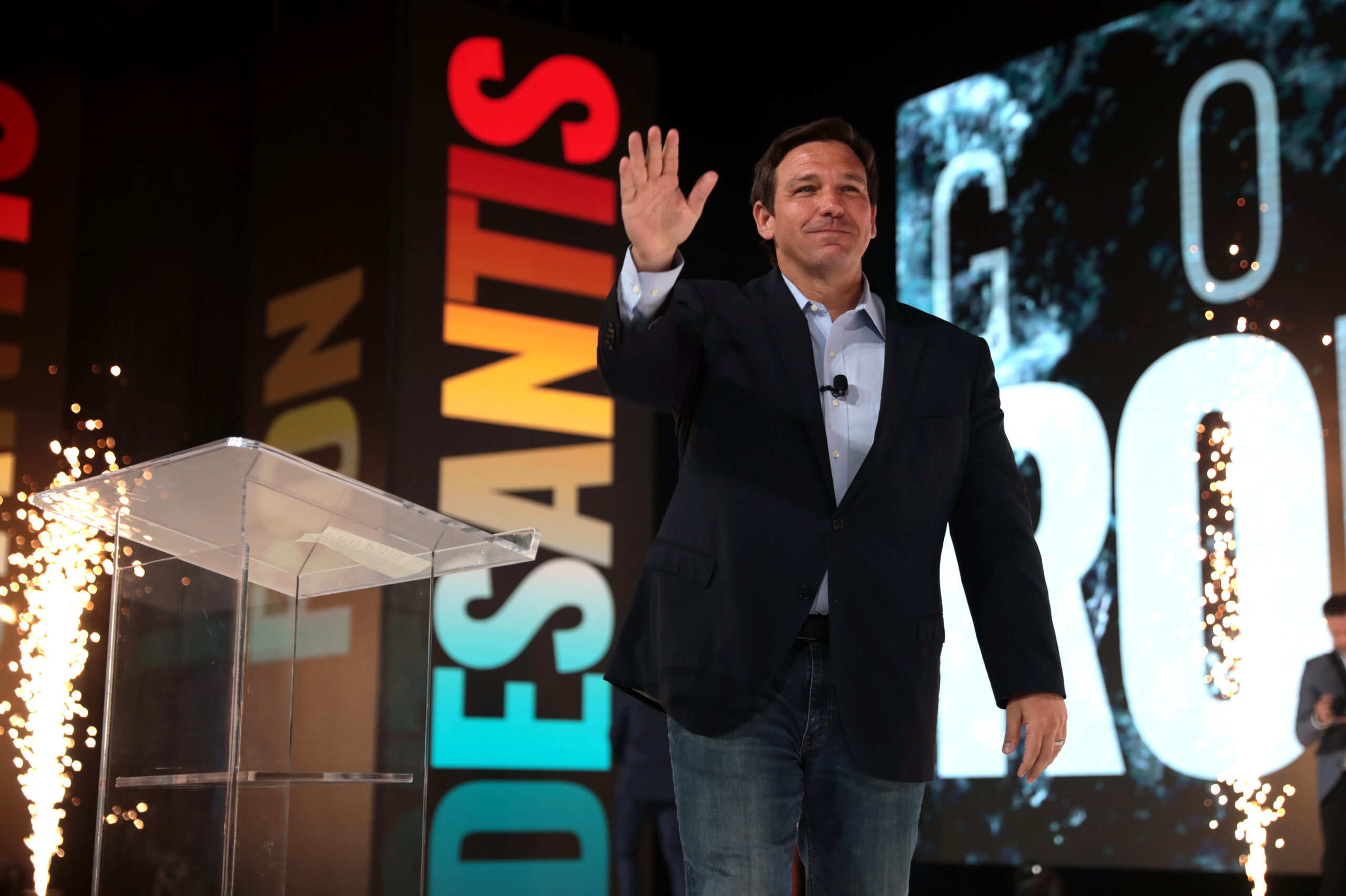 Florida Governor Ron DeSantis (R) is finally addressing former President Donald Trump's remarks over the weekend that Manhattan prosecutors plan to arrest him on Tuesday.
During an event Monday, DeSantis slammed George Soros-backed prosecutor Alvin Bragg's highly politicized yearslong witchhunt into the former president.
"I've seen rumors swirl. I have not seen any facts yet, and so I don't know what's going to happen," said DeSantis, a likely 2024 Republican presidential hopeful. "But I do know this: The Manhattan district attorney is a Soros-funded prosecutor and so he, like other Soros-funded prosecutors, they weaponize their office to impose a political agenda on society at the expense of the rule of law and public safety."

"But what I can speak to is if you have a prosecutor, who is ignoring crimes happening every single day in his jurisdiction, and he chooses to go back many, many years ago to try to use something about porn star hush-money payments, that's an example of pursuing a political agenda and weaponizing the office," he said.
DeSantis also noted that his office would not be involved in the case "in any way," signaling that he has no plans to help Trump fight extradition to New York should he face charges.
Prosecutors are expected to charge Trump with a felony by arguing that the alleged crime was committed to hide an illegal campaign contribution. The potential problem for Trump centers around how his company reimbursed former attorney Michael Cohen, who pleaded guilty to related charges and served time in prison.
The payment to Daniels was listed as a legal expense and Trump's company cited a retainer agreement with Cohen. The retainer agreement did not exist and the reimbursement was not related to any legal services from Cohen, thus setting up a potential misdemeanor criminal charge of falsifying business records. A report by NBC News said that Trump personally signed several of the checks to Cohen while he was serving as president.
Prosecutors can elevate the misdemeanor to a felony if they can prove that Trump's "'intent to defraud' included an intent to commit or conceal a second crime."
Prosecutors argue that the second crime is that the $130,000 hush payment was an improper donation to the Trump campaign because the money was used to stop a story for the purpose of benefiting his presidential campaign.