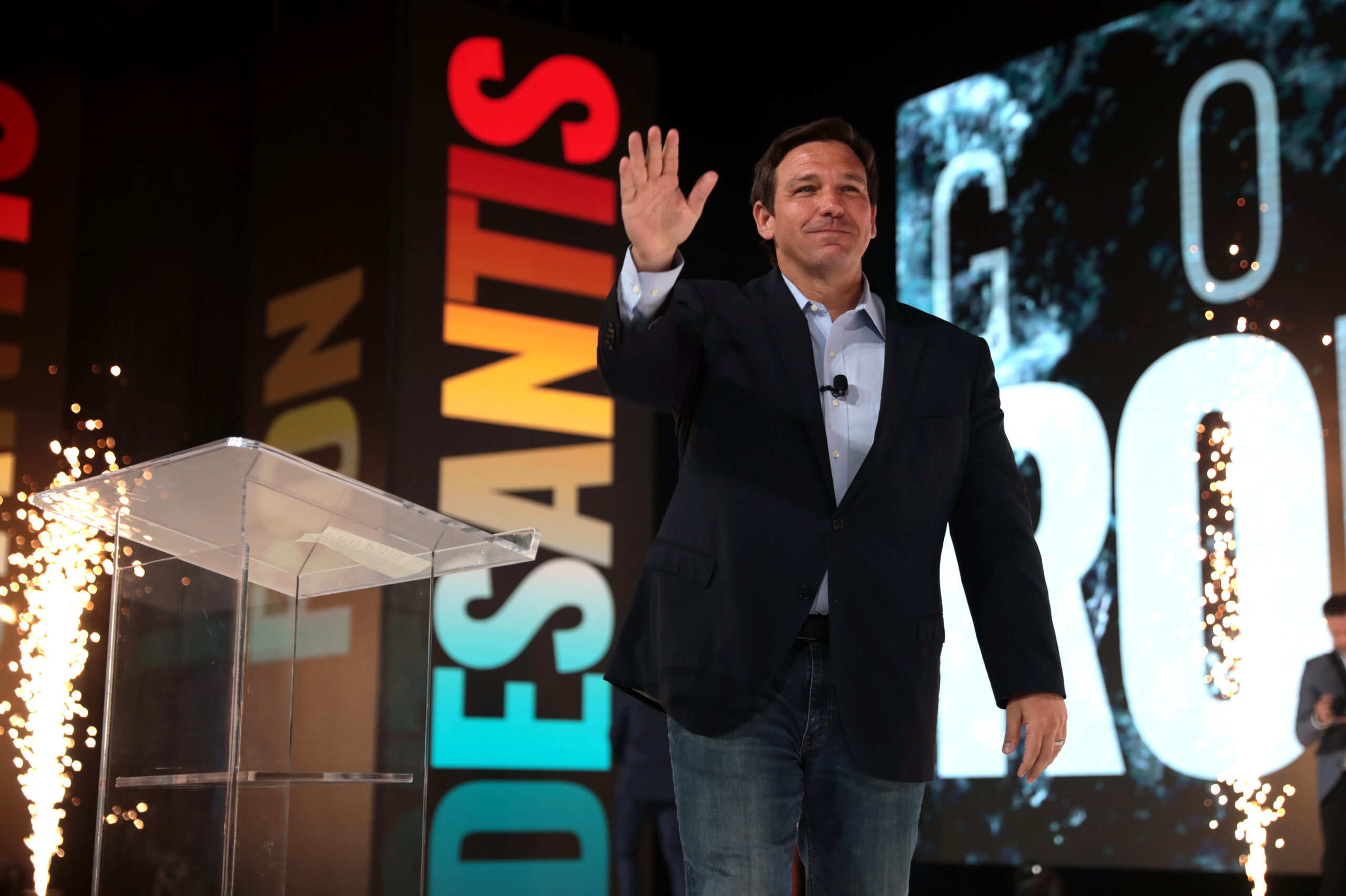 A pro-Trump Super PAC has launched an ad going after Florida Gov. Ron DeSantis (R).
Last month, left-leaning The Daily Beast reported that DeSantis was struggling to be personable with supporters and staff alike, and two sources told the outlet that the governor was once spotted on a private plane eating a cup of chocolate pudding with three fingers.
The new ad uses the incident to dig at DeSantis — former President Trump's expected 2024 GOP primary rival — for his previous positions on cutting the social safety net.
"Ron DeSantis loves sticking his fingers where they don't belong. And we're not just talking about pudding," the ad reads over unsettling footage of a faceless man eating chocolate pudding with his fingers.
"DeSantis has his dirty fingers all over senior entitlements, like cutting Medicare, slashing Social Security, and even raising our retirement age."
"Tell Ron DeSantis to keep his pudding fingers off our money," the ad finishes, "Oh, and get this man a spoon!"