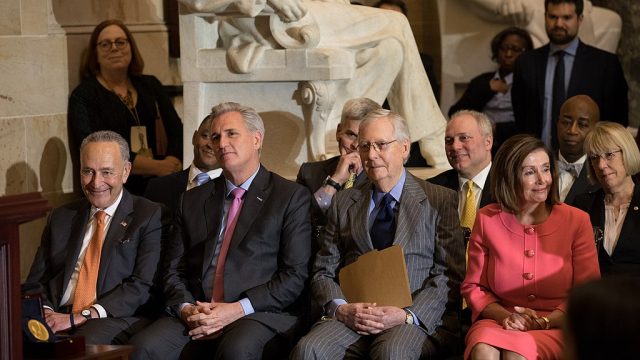 Donald Trump has reignited his feud with Senate Minority Leader Mitch McConnell (R-KY) once again calling for Republicans to oust him from the leadership position.
In a statement Wednesday, Trump described the Kentucky Republican as a "pawn" for Democrats and insisted Republicans should choose another lawmaker to lead.
"Mitch McConnell is not an Opposition Leader, he is a pawn for the Democrats to get whatever they want," Trump said in his statement. "He is afraid of them, and will not do what has to be done. A new Republican Leader in the Senate should be picked immediately!"
The two Republicans previously enjoyed a friendly and professional relationship for much of Trump's time in the White House however, the two broke ties after McConnell infamously turned on Trump following the Jan. 6th Capitol riot. Since then Trump has repeatedly attacked the Senator and called for his immediate ouster.
Trump's most recent attack on McConnell follows comments last week made by the Senate Minority Leader regarding the "quality" of some Republican Senate candidates- many of whom were personally chosen and endorsed by the former president.
"I think there's probably a greater likelihood the House flips than the Senate. Senate races are just different — they're statewide, candidate quality has a lot to do with the outcome," McConnell said.
In Wednesday's statement, Trump accused McConnell of giving the "Radical Left the Trillions and Trillions of Dollars that they constantly DEMAND" and faulted him for failing to stop passage of the landmark tax, climate and healthcare law known as the Inflation Reduction Act.