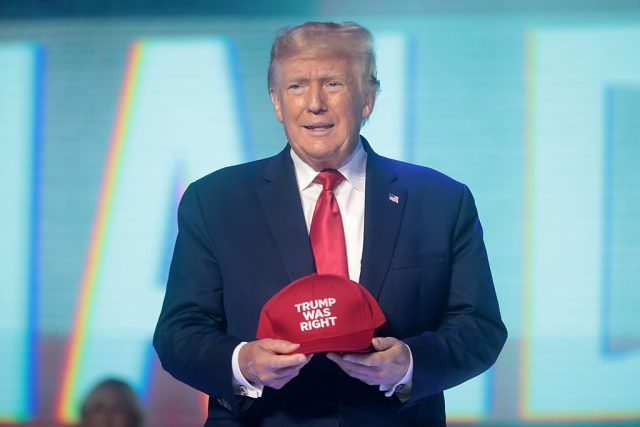 Former President Donald Trump said during an interview with Fox News's Tucker Carlson that officials in the Manhattan courthouse where he was arrested apologized to him and were "actually crying."
"When I went to the courthouse, which is also a prison in a sense, they signed me in and I'll tell you, people were crying," he said. "People that work there, professionally work there, that have no problems putting in murderers and they see everybody. It's tough, tough place and they were crying. They were actually crying."
"They said, 'I'm sorry.' They'd say, '2024, sir. 2024.' And tears are pouring down their eyes. I've never seen anything like it," he said. "Those people are phenomenal. Those are your police. Those are the people that work at the courthouse. They're unbelievable people. Many of them were in tears or close to it. Many apologies. 'We're sorry, sir. We're sorry.' They had to have me do certain things they said. They said, 'Sir, I can't believe I have to ask you. I can't even believe that I have to ask you to do it.' You can see, so in one sense, it was beautiful because they get it. In another sense, you know, it's nasty."
Trump concluded on the subject by saying that "in many ways, it was a beautiful day because the people understand."
Last week, Trump was arraigned on 34 counts of falsifying business records in the first degree.
Earlier this month, a Manhattan grand jury voted to indict former President Donald Trump for his alleged role in a hush money bribe to adult film star Stormy Daniels amid the 2016 presidential election in DA Alvin Bragg's yearslong investigation into the real estate mogul.
Federal prosecutors in the Southern District of New York opted out of charging Trump related to the Daniels payment in 2019. The Federal Election Commission also tossed its investigation into the matter in 2021.