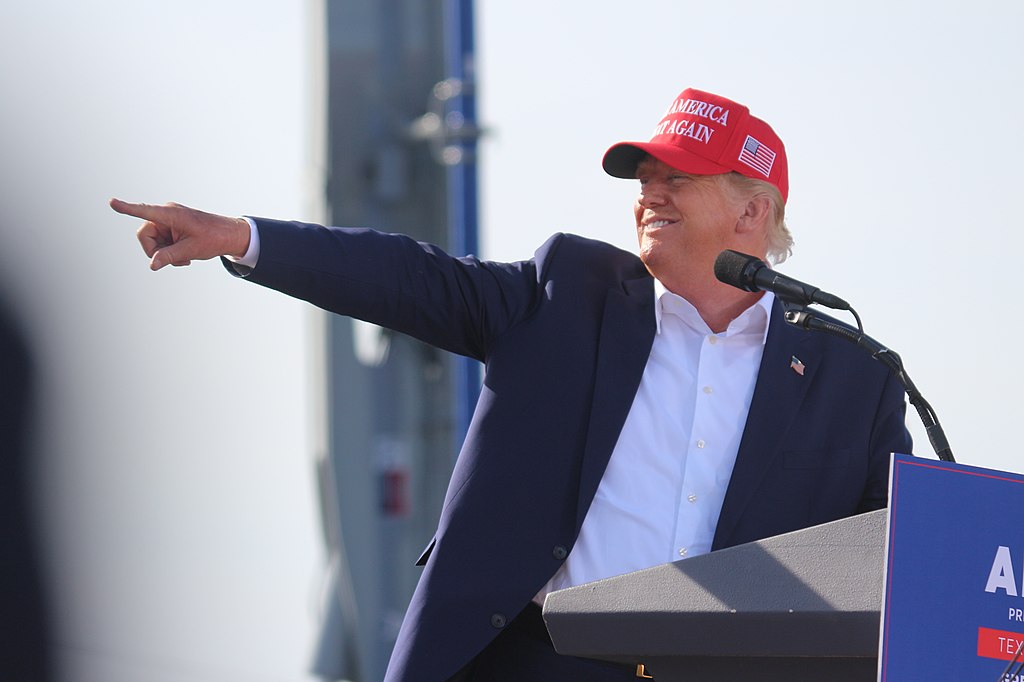 Donald Trump…real estate mogul, businessman, family man, politician, and now the No.1 recording artist. What can't the man accomplish?
Over the weekend, Former President Donald Trump's new debut single with the J6 Prison Choir, "Justice for All" soared to the number one spot on the iTunes charts.
"J6 Prison Choir consists of individuals who have been incarcerated as a result of their involvement in the January 6, 2021 protest for election integrity after President Donald J. Trump stated 'I know that everyone here will soon be marching over to the Capitol building to peacefully and patriotically make your voices heard,'" the J6 Prison Choir website states. "The J6PC continues to make their voices heard through the power of music and sings 'The Star Spangled Banner' every evening before bed." 
The song was released on iTunes, Spotify, Apple Music, and YouTube. Proceeds from the song go to "certain J6 families in need," a press release from Kash Patel, a former Trump security official who played a role in recording the song, said. (RELATED: Former Trump Adviser, Kash Patel Joins Matt Whitaker's Podcast)
"We basically broke the music industry is what we did here, because we put America First values back front and center," Patel told Breitbart News. "And we said we're going to use free speech platforms like Truth Social and Rumble, and then we're going to debut a song that speaks to what's on so many Americans' minds."
The J6 Prison Choir reportedly asked former President Trump to take part in the project. A campaign adviser told CNN the song "doesn't have anything to do" with Trump's presidential campaign. 
The song released in March is a tribute to the prisoners of the January 6 riot at the U.S. Capitol. It includes roughly 20 prisoners singing the national anthem and a recitation of the pledge of allegiance by former President Trump. The ending of the song includes the prisoners chanting, "USA!"