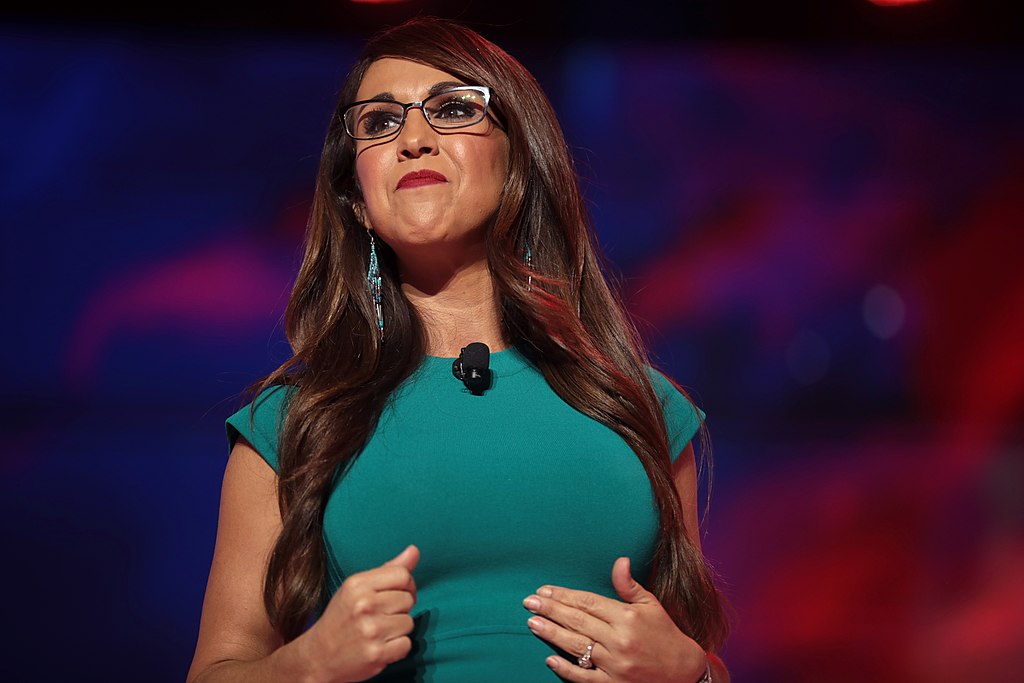 MAGA Congresswoman Lauren Boebert (R-CO) tunes in to Matt Whitaker's podcast to discuss key issues facing America and how patriots can help take back their freedom.
Per Matt Whitaker:
Lauren became the first mom to represent Colorado's Third District in Congress after unseating a five-term incumbent Congressman and then, despite being outspent nearly 2-1, defeated her Democrat opponent on November 3rd, 2020. Lauren's historic victory showed that no amount of money can beat good, old-fashioned grassroots enthusiasm and hard work.
Lauren was the founder and former operator of Shooters Grill, a restaurant that earned national notoriety for staff that proudly open carry as they serve their customers. She gained additional recognition in September 2019 by attending presidential candidate Beto O'Rourke's rally to tell him directly: "Hell, no, you won't take our guns."
When Colorado's liberal Democrat Governor tried to shut down small businesses across the state, it was Lauren who stood against tyranny and kept her business open. They operated safely and took every precaution to keep her staff and her patrons healthy. Because of this, Lauren's staff was able to continue making their hard-earned money and weren't sent to the unemployment line. Lauren will ALWAYS fight for small businesses.
A Coloradoan living on the Western Slope, Lauren is active in her church and has spent years counseling at-risk women at the local jail, encouraging them to become self-sufficient and productive members of society who do not depend on government assistance.
Lauren's husband, Jayson, has worked his entire adult life in oil and gas fields, primarily in Western Colorado. They are the proud parents of four boys.
Opinions expressed by contributors do not necessarily reflect the views of Great America News Desk.