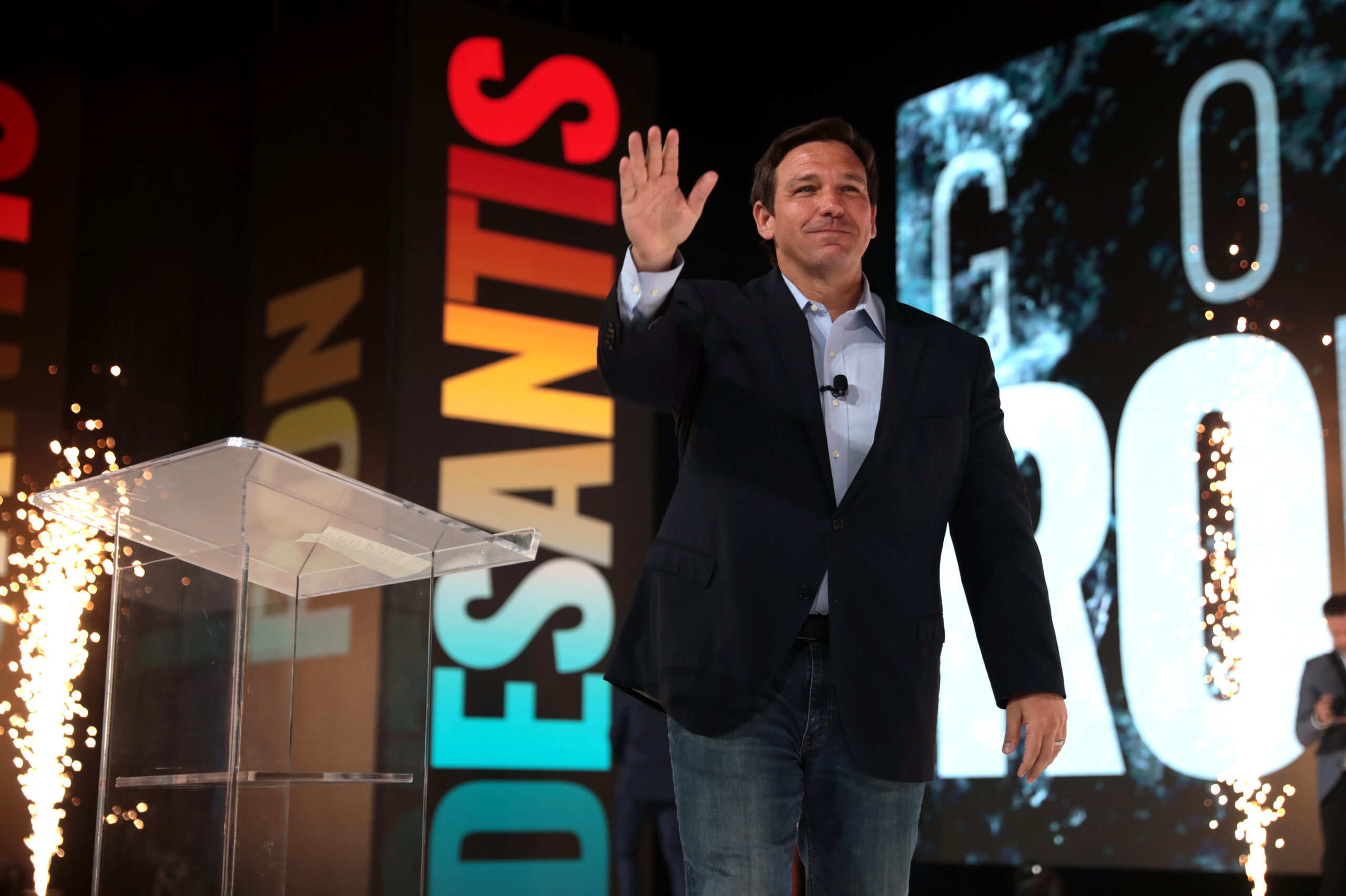 Republicans have rushed to defend former president Donald Trump after news of his latest indictment.
Presidential candidate and Trump rival Ron DeSantis said during an interview on Tuesday that if elected President of the United States, he will clear the ranks at the FBI and Department of Justice.
DeSantis made the remarks during an interview on CNN with host Jake Tapper when asked about the former president saying that he has received a letter informing him that he is the target in an investigation into his efforts to overturn the results of the 2020 presidential election.
"If Jack Smith has evidence of criminality, should Donald Trump be held accountable?" Tapper asked.
"So, here's the problem. This country is going down the road of criminalizing political differences," DeSantis responded. "I think that's wrong. Alvin Bragg stretched the statute in Manhattan to be able to try to target Donald Trump. Most people, even people on the Left, acknowledge if that wasn't Trump, that case would not have likely been brought against a normal civilian."
"And so you have a situation where the Department of Justice, FBI had been weaponized against people they don't like, and the number one example that happened to be against Donald Trump with the Russia collusion," he said. "That was not a legitimate investigation; that was being done to try to drive Trump out of office. And so what I've said, as president, my job is to restore a single standard of justice to end weaponization of these agencies."
"We're going to have a new FBI director on day one; we're going to have big changes at the Department of Justice," he added. "Americans across the political spectrum need to have confidence that what is going on is based on the rule of law, not based on what political tribe you're in."