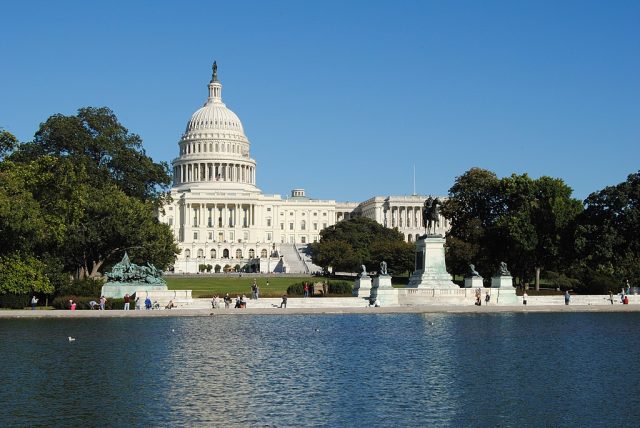 Ron DeSantis has some big plans if elected President of the United States.
On Thursday, the Florida Governor said that if elected president he will consider pardoning all the Jan. 6 defendants — including former President Trump — on his first day in office.
"On day one, I will have folks that will get together and look at all these cases, who people are victims of weaponization or political targeting, and we will be aggressive in issuing pardons," DeSantis said on "The Clay Travis & Buck Sexton Show" podcast when asked about whether he will consider pardoning Jan. 6 defendants, including Trump, who is currently facing a federal investigation over his role on Jan. 6.
"I would say any example of disfavored treatment based on politics, or weaponization would be included in that review, no matter how small or how big," he added.
DeSantis also accused the Justice Department and the FBI of weaponizing its authority.
DeSantis also claimed that the FBI is targeting anti-abortion groups, as well as parents who want to attend school board meetings. He said that if elected, his administration would determine on a "case-by-case" basis if the government was weaponized against certain groups.
"We're going to find examples where the government's been weaponized against disfavored groups, and we will apply relief as appropriate, but it will be done on a case-by-case basis," he said.