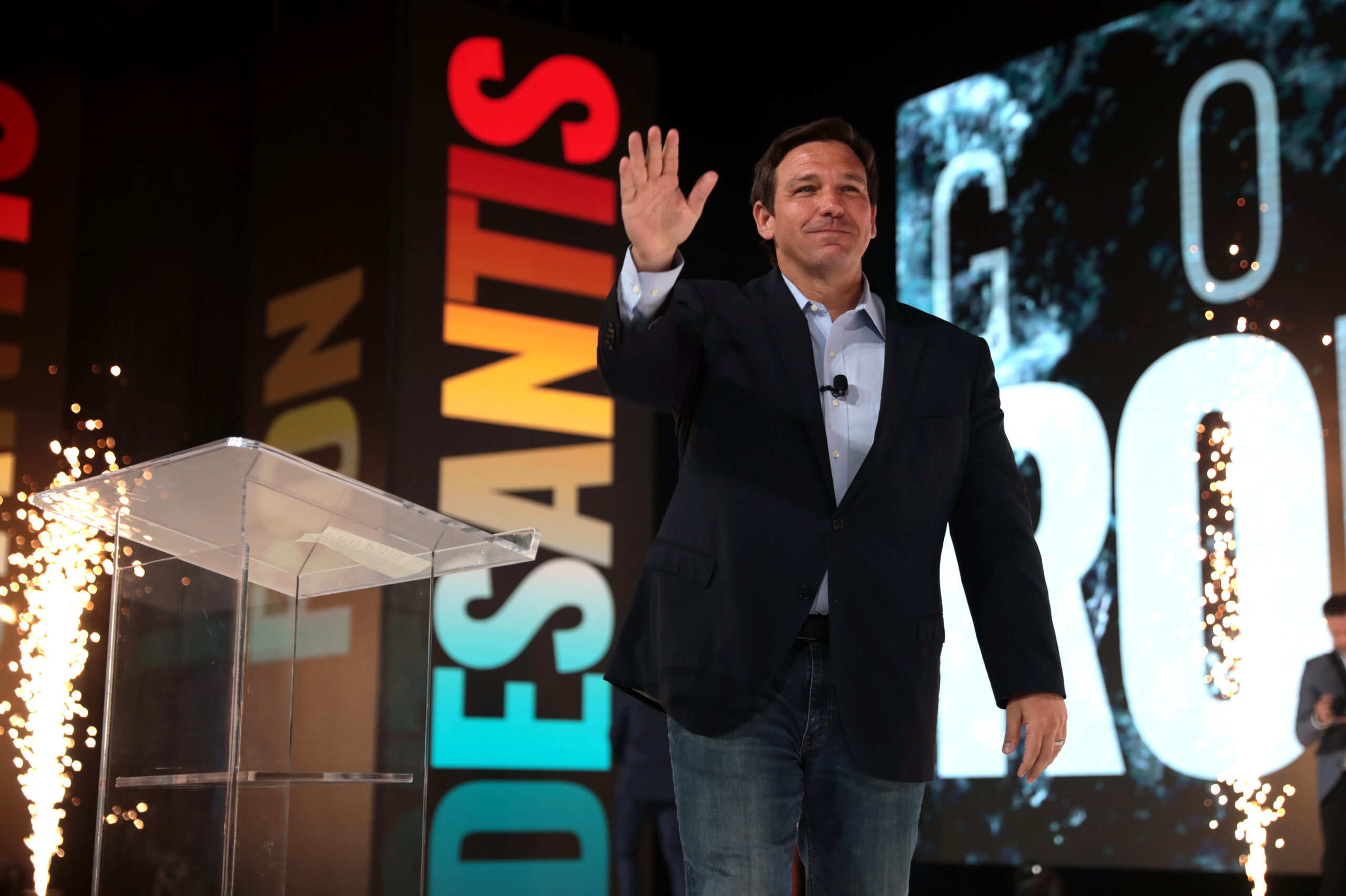 Republican White House contender Ron DeSantis says he is eyeing Iowa Governor Kim Reynolds as his potential pick for vice president.
DeSantis made the remarks after he touted the popular Iowa governor on Friday at a forum with Tucker Carlson. (RELATED: Tucker Carlson to Host GOP Presidential Forum – Without Trump)
"Governor, you have spent a lot of time with Governor Reynolds, you defended her after President Trump's recent statements," a reporter said to DeSantis at an event on Saturday. "Would you consider her as a potential vice presidential pick in this campaign?"
"Of course," DeSantis responded. "I mean, she's one of the top public servants in America, I thought the attacks on her were totally, totally out of hand, and totally unnecessary."
"We should be thanking good Republican office holders," he continued. "You know, we kind of joke about the Iowa-Florida [competition], sometimes they do things before us, sometimes we do. But honestly, I want them to do better than us because it's healthy. When Republicans are doing well, I like that, I don't get jealous of that, I want to see them do well."
"And so they've done a great job and I think she's been a model public servant and anybody who's a Republican that's trying to denigrate her I think is way off base on that," he concluded.