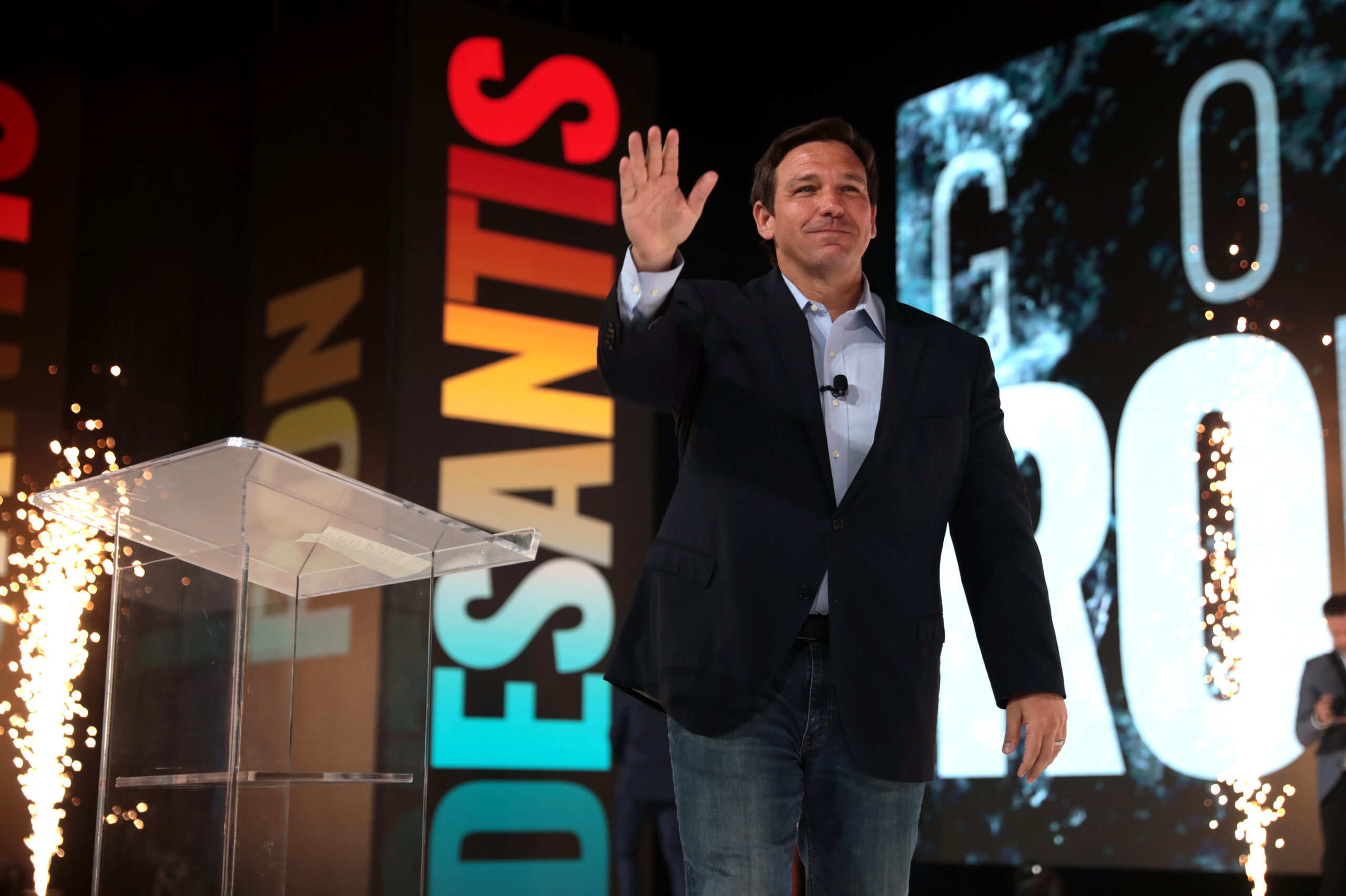 Florida Gov. Ron DeSantis is hitting the campaign trail running…
Despite his previous support of Donald Trump, Hal Lambert, who founded Point Bridge Capital – also known as "MAGA ETF" is betting against Trump in this election.
"I'm in for DeSantis this time — I plan to do a lot to help DeSantis win," Lambert told the New York Post prior to DeSantis joining the race. "Ron is good at giving a message."
Lambert served on Trump's inaugural committee in 2016. His issue with Trump for 2024 is that the former president is too focused on the results from 2020.
"We can't talk about things from four years ago that can't be changed," Lambert said. "Trump is going to have a difficult time winning the general election. The election won't be about Joe Biden's bad record. It will be a referendum on Trump instead."
Lambert founded Point Bridge Capital as an exchange-traded fund that invests only in companies with employees and political action committees (PACs) that support Republican candidates.
The Republican donor noted that immigration is set to be a major focus for Americans during the campaign cycle and Trump's inability to fulfill his campaign promises could come back to haunt him.
"With millions of illegals from all over the world swarming across the border under Biden, it's an everyday reminder that Trump didn't fulfill his number one campaign promise — building a wall and having Mexico pay for it," Lambert said. "We got neither and our country will forever be changed."
DeSantis launched his highly-anticipated presidential campaign on Wednesday with Twitter owner Elon Musk.
The popular governor joined a growing list of primary challengers.
Earlier this week Sen. Tim Scott (S.C) announced his bid for the White House. Former United Nations ambassador Nikki Haley, tech mogul Vivek Ramaswamy, and former Arkansas governor Asa Hutchinson have also jumped into the race. Conservative commentator and California gubernatorial candidate Larry Elder also recently announced his candidacy for president.
Former president Donald Trump has consistently dominated polls since announcing his third presidential campaign.