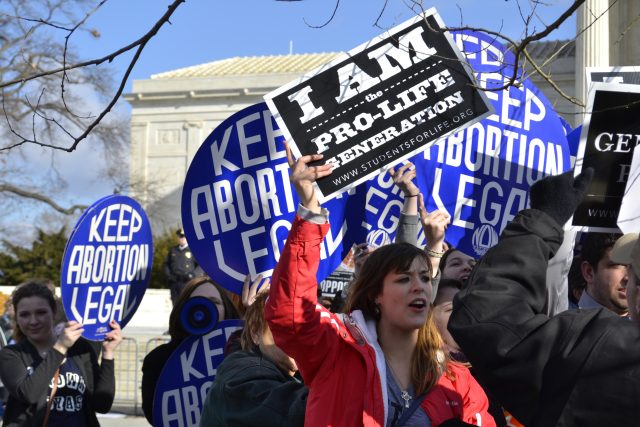 A proposed bill aims to strengthen the integrity of the Supreme Court and would impose strict punishments on leakers.
House Republicans are proposing a stiff fine and a lifetime ban from the federal court system for employees who leak draft Supreme Court opinions.
According to Fox News, Rep. William Timmons, (R-S.C.) proposed the Leak and Lose Act just days after the Supreme Court said it can't be sure who leaked the draft copy of the Dobbs v. Jackson Women's Health Organization opinion in 2022. 
Rep. Timmons said his bill would make it more difficult for staff and others to leak Supreme Court documents until they are ready to be formally released.
"The leak of a draft Supreme Court opinion to the media was a dangerous affront to the highest court in the land and the very bedrock of our judicial system," Timmons said. "We must take action to ensure something like this never happens again. My legislation, the Leak and Lose Act, will help deter any future leaks and ensure the Supreme Court can continue to uphold the rule of law free from any political pressure."

Timmons' bill says that anyone who removes, conceals or takes other actions with the intent of removing any final or draft opinion before its formal issuance by the Supreme Court will be fined $5,000, and "shall forfeit their admission to all federal courts and shall be ineligible for admission to a federal court for the remainder of their life."

Last week, the Supreme Court's Marshal of the Court released a report that said it was "unable to identify a person responsible" for the leak. But it did say the Supreme Court's flexible work policies during the COVID pandemic likely created vulnerabilities in the systems in place aimed at keeping documents secure.

"The pandemic and resulting expansion of the ability to work from home, as well as gaps in the Court's security policies, created an environment where it was too easy to remove sensitive information from the building and the Court's IT networks, increasing the risk of both deliberate and accidental disclosures of Court-sensitive information," the report said.
The court's investigation uncovered that some Supreme Court staffers who were interviewed told their spouses about the pending decision to overturn Roe v. Wade. The report said the court would review its internal procedures in order to tighten security in order to "mitigate the risk of future incidents."