Trump hater's favorite narrative just went out the window.
A recent New York Times/ Siena poll revealed what Americans view as the primary threat to democracy and to liberals' dismay it's not former President Donald Trump. Among the voters who expressed that concern over the state of democracy, more agreed the media was a threat than agreed on any other source individually, including President Joe Biden, ex-president Donald Trump, Republicans as a party, Democrats as a party, or even just the federal government generically.
Among registered voters and likely voters, 59% see the mainstream media as a major threat and 24% as a minor threat. That beats Trump, Biden, the Supreme Court, and the other answers.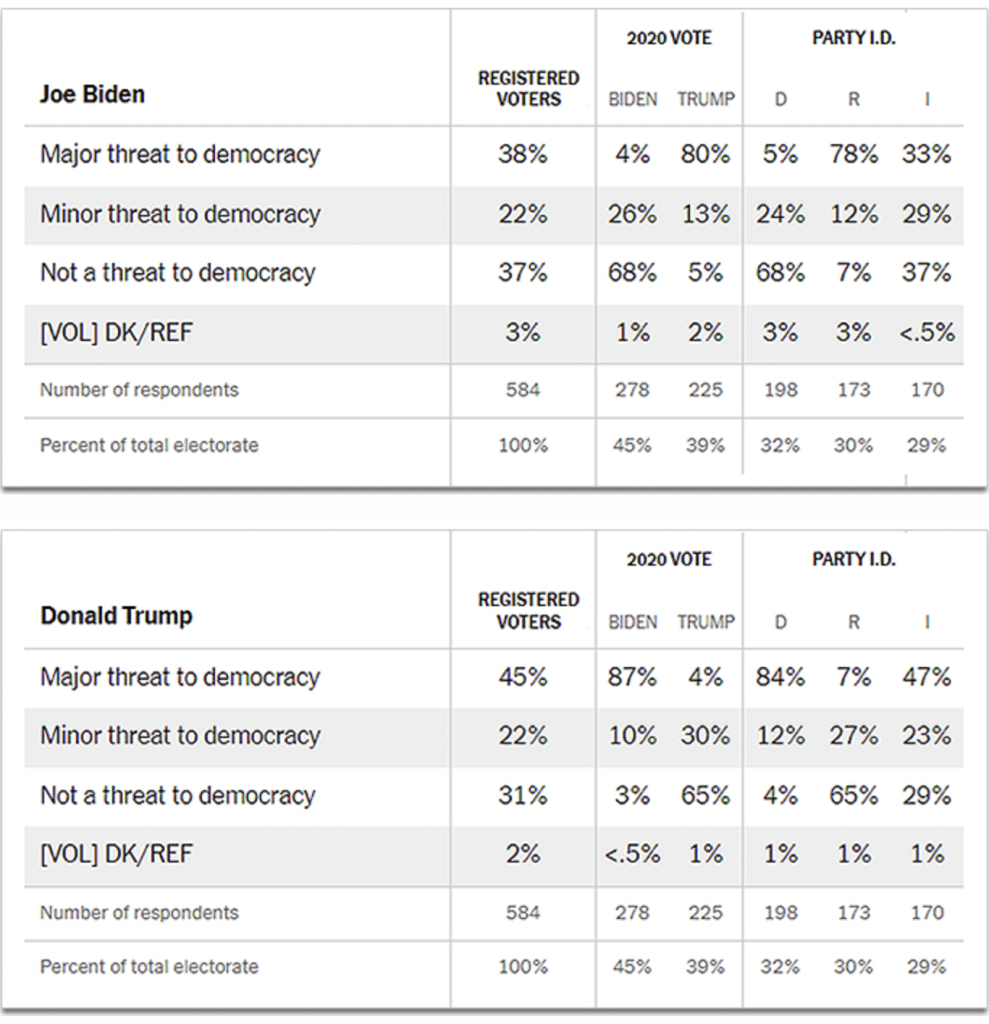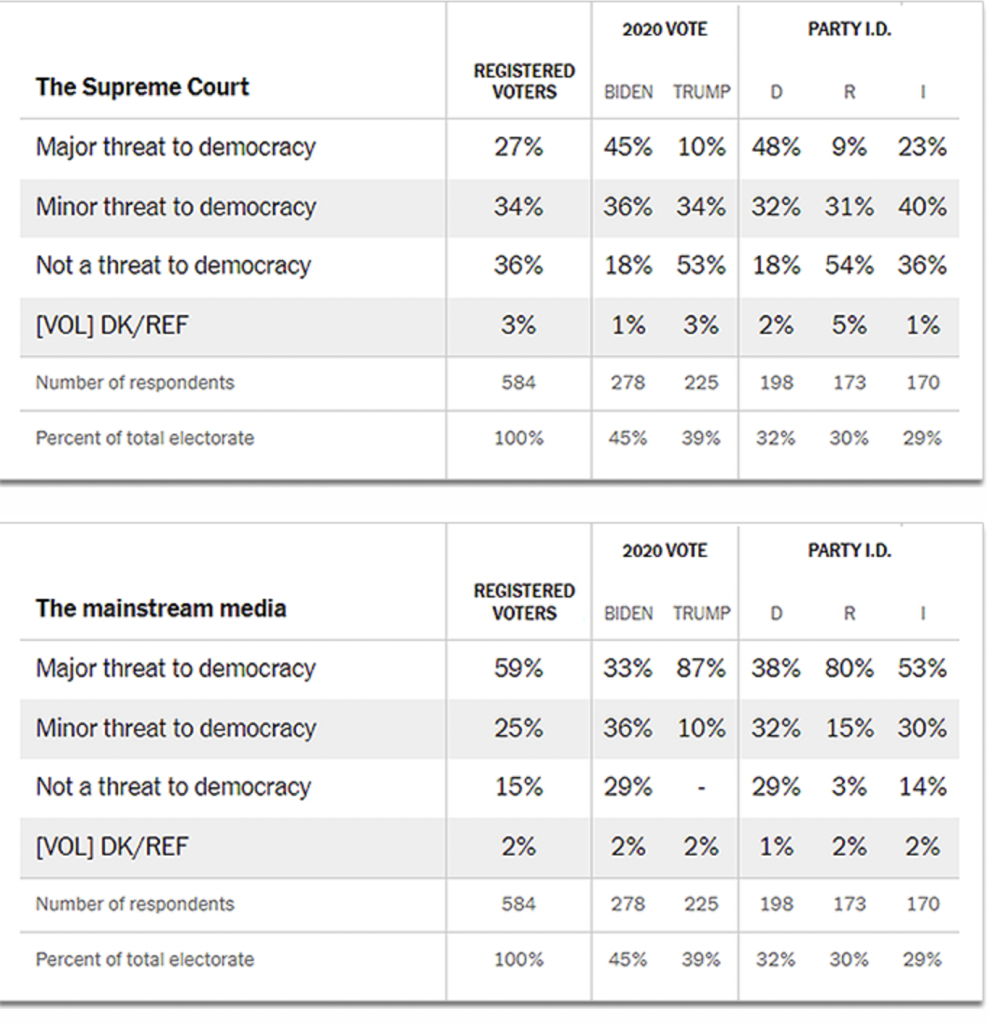 The poll is devastating news for Democrats who have desperately tried to weaponize Trump during this year's midterms in hopes of maintaining their control in Congress.
According to Mediaite:
Aaron Blake argued in his Washington Post analysis that Democrats have failed to "make 2022 about the threat to democracy." Essentially, Blake argues that the Democrats have been ineffective, especially in individual races across the country, at convincing voters about the threat to the very Democratic process posed by the GOP at large — a key talking point among Democratic leaders and pundits, and echoed daily by the mainstream press.

In the abstract it's true that the noted intent among Democratic leadership to get that message across seems unrealized. But the argument that Democrats failed to make the election "about the threat to democracy" could be slightly off-point.

It might be more accurate to say that Democrats and the media have indeed made the election in large part about the threat to democracy. They just didn't anticipate where voters will think that threat is originating.