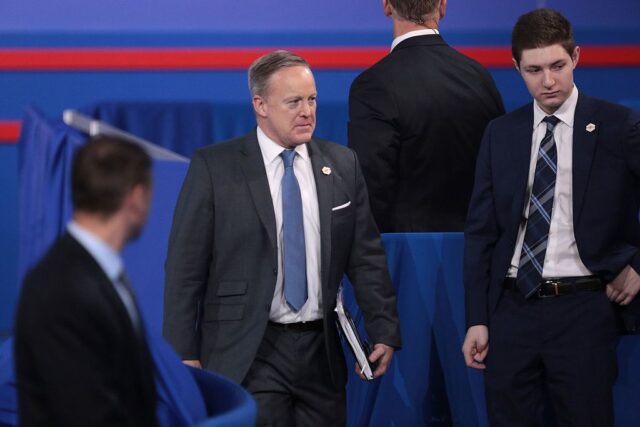 Former White House press secretary Sean Spicer is leaving Newsmax.
In a video posted online late Thursday, Spicer, who had hosted a show on the channel for several years, teased a new venture.
"The 2024 election cycle will be in full swing before we know it," Spicer said. "And I want to give you a front row seat to what's happening."
Spicer, who remains a supporter of Trump, did not expand on his new venture, but said he will be working to "expose the false narratives and the hypocrisy the mainstream media is pushing."
Newsmax recently inked a new deal with DirecTV, one of its largest providers, after a nasty public dispute over carrier fees. The channel remains well behind the three major cable networks — Fox News, MSNBC and CNN, in the monthly ratings race.