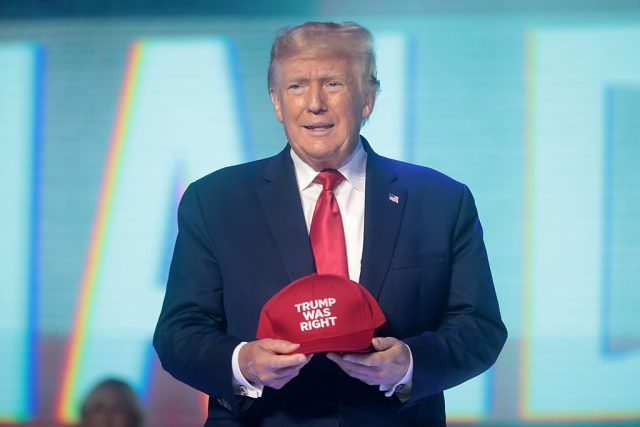 Former President Donald Trump is in it to win it.
On Wednesday the former President and current GOP frontrunner said he will not sign the Republican National Committee's (RNC) pledge required to participate in the first debate.
The RNC has said for candidates to participate in the first primary debate hosted by Fox News they must sign a pledge stating that they will support the eventual party nominee in 2024.
"I wouldn't sign the pledge. Why would I sign a pledge if there are people on there that I wouldn't have. I wouldn't have certain people as somebody that I would endorse," Trump told Eric Bolling on Newsmax, declining to specify who he would not endorse.
The former president told Bolling that he would announce next week whether he will attend the debate. So far Trump has been adamant he will skip the debate due to his commanding lead in the polls.
"I've already decided, and I'll be announcing something next week," Trump said.
"I haven't totally ruled it out," he added.
Florida Gov. Ron DeSantis (R), who is running in second place behind Trump in most polls, signed the loyalty pledge earlier Wednesday.
On Thursday, GOP presidential candidate Nikkie Haley signed the "Beat Biden" pledge as well but with one importnent change. Haley crossed out President Biden's name in the pledge and wrote, "President Harris," signaling that she believes this race is not against Biden in the long run and instead against Vice President Kamala Harris.
Fox Business Network announced it will host the second Republican presidential debate.