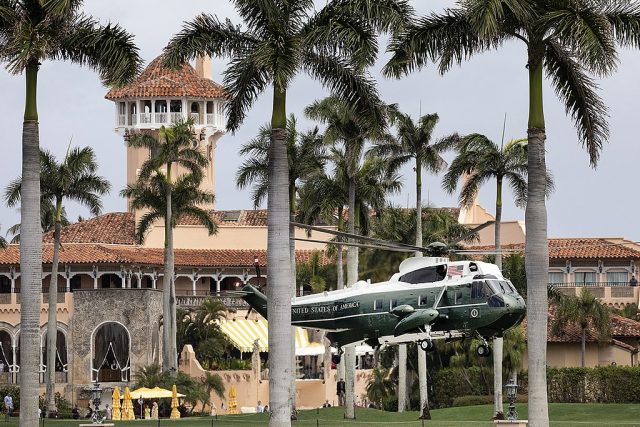 The federal judge in Florida who initially granted former President Donald Trump's special master request has dismissed his lawsuit, marking a sudden end to the monthslong chronicle since the FBI's search of Trump's residence.
Following the FBI's unprecedented search of Trump's Mar-a-Lago estate, the former president requested a third party to oversee the Justice Department's investigation into the documents seized from the Florida estate.
On Monday, U.S. District Judge Aileen Cannon, an appointee of the former president, affirmed an appeals court's decision that she lacked jurisdiction to appoint a special master to oversee documents taken from his estate and lifted an injunction that blocked investigators from using them in a criminal investigation in the meantime.
By dismissing the lawsuit, titled Trump v. United States, all scheduled hearings over the dispute in the U.S. District Court for the Southern District of Florida are canceled, and all pending motions are "denied as moot," according to a court order.
The Washington Examiner reports:
Earlier this month, the U.S. Court of Appeals for the 11th Circuit ruled that Cannon never had the jurisdiction to assign U.S. District Senior Judge Raymond Dearie, a semiretired jurist based in Brooklyn, to serve the role of the special master.

"We cannot write a rule that allows any subject of a search warrant to block government investigations after the execution of the warrant," Judge William Pryor, an appointee of George W. Bush, wrote for a unanimous panel ruling. "Nor can we write a rule that allows only former presidents to do so. Either approach would be a radical reordering of our caselaw limiting the federal courts' involvement in criminal investigations. And both would violate bedrock separation-of-powers limitations."

Dearie had expected to complete his review by Friday. The 11th Circuit's decision came less than two weeks after Attorney General Merrick Garland appointed special counsel Jack Smith to oversee the investigation into Trump's efforts to overturn the 2020 election and the unauthorized transfer of about 100 classified documents to Mar-a-Lago after he left the Oval Office.
This story is developing. Check back with Great America News Desk for the latest updates.