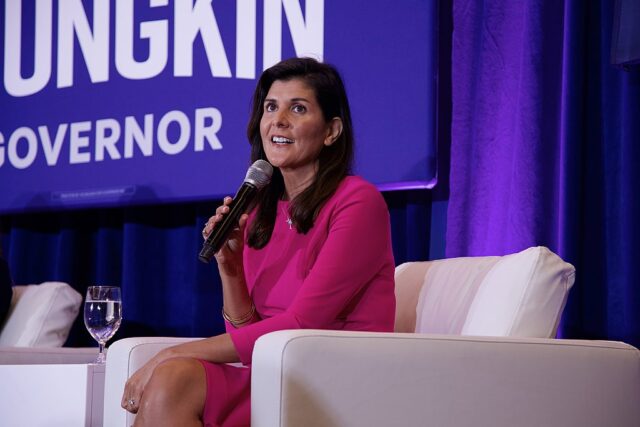 The pool of Republican presidential candidates is already shrinking…
On Monday, former CIA agent and Texas Rep. Will Hurd announced he is ending his campaign for president and instead opting to support former South Carolina Gov. Nikki Haley for office.
"Our nation deserves a leader who can unite us and navigate the complex challenges we face, particularly when it comes to our national security. I believe Ambassador Nikki Haley is the best person in this race to do that," Hurd wrote on X, formerly known as Twitter, and in an email to supporters.
Hurd emphasized that Haley, who served as ambassador to the United Nations during the first two years of the Trump administration, "has shown a willingness to articulate a different vision for the country than Donald Trump and has an unmatched grasp on the complexities of our foreign policy. I wholeheartedly endorse Ambassador Haley and look forward to supporting her for the remainder of this race."
Responding to Hurd's endorsement, Haley wrote in a social media posting that "America is at a crossroads and it's time to come together and make Joe Biden a one-term president. Thank you @WillHurd for your support and confidence. We have a country to save!"
Hurd announced his long-shot bid for the White House in June and automatically took aim at former President Trump.
He emphasized to Fox News that "while I appreciate all the time and energy our supporters have given, it is important to recognize the realities of the political landscape and the need to consolidate our party around one person to defeat both Donald Trump and President Biden. I urge donors, voters, and other candidates to unite around an alternative candidate to Trump."