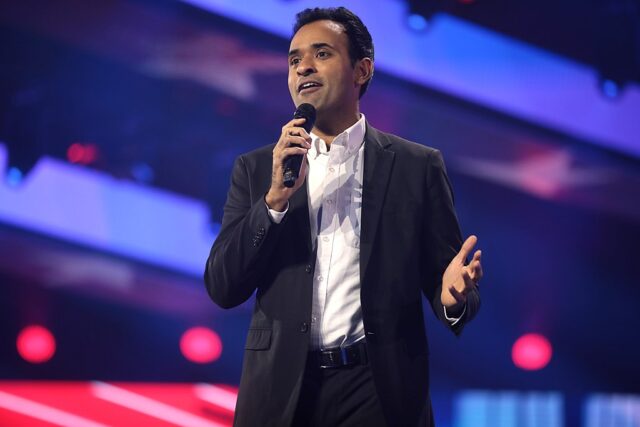 Republican presidential candidate and businessman Vivek Ramaswamy is suing the Department of Justice (DOJ) and filing a new Freedom of Information Act (FOIA) records request for details concerning the indictments of former President Trump. 
A Washington grand jury indicted Trump on charges related to Jan. 6th and his attempt to remain in power after losing the 2020 election.
"My aim in bringing this lawsuit is to finally deliver accountability and transparency: what did Biden and his cronies tell [Attorney General Merrick] Garland and what did Garland and the deep-staters who put him in as Attorney General tell [special counsel] Jack Smith," Ramaswamy said in a statement shared by his campaign. 
"Despite having lost, the Defendant [Trump] was determined to remain in power. So for more than two months following election day on November 3, 2020, the Defendant spread lies that there had been outcome-determinative fraud in the election and that he had actually won," the indictment states.
Ramaswamy in his statement also restated his promise to pardon the former president if he's elected to the Oval Office. 
According to the new filing, Ramaswamy's campaign submitted a FOIA request in June seeking "documents and records in DOJ's possession related to the decision to bring a federal criminal indictment" against Trump, after the former president was indicted on charges related to his handling of classified materials, following a separate DOJ investigation.
"The Campaign accordingly brings this suit to compel DOJ to immediately respond
to the Campaign's FOIA request and promptly disclose all responsive, non-exempt records," the complaint reads. Ramaswamy's team said he's also filing a new FOIA request for similar communications related to the new Jan. 6 indictment.