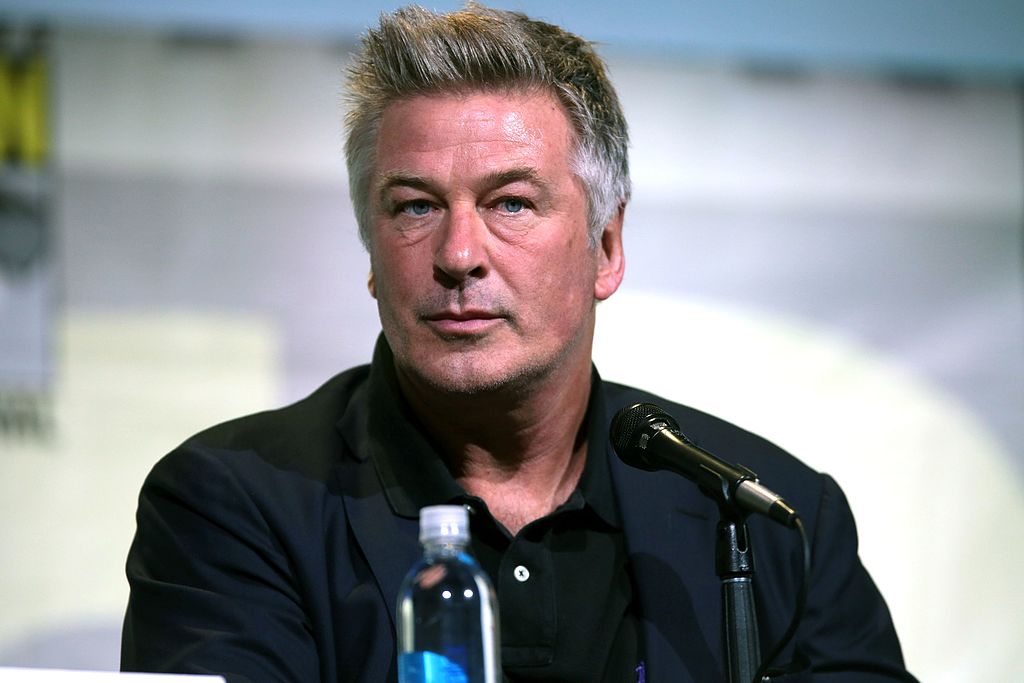 ANALYSIS – From the day cinematographer Halyna Hutchins was shot and killed on the set of the movie Rust, on Oct. 21, 2021, there has been a flurry of speculation over whether anyone would be criminally charged.
Hutchins was killed when a live round was fired from a real 'prop' gun being held by liberal actor Alec Baldwin.
Well, now the speculation is over, and Baldwin will be charged.
He has always denied responsibility, saying the replica old west revolver should have had dummy bullets and that he never pulled the trigger.
On the first point, Baldwin is correct; on the second, he is less convincing.
The set armorer is responsible for ensuring gun safety. And there was no reason for live rounds to be on a movie set. Period.
Much less mixed in with dummy rounds.
The armorer certainly is responsible if not culpable. And a big question is why live rounds were on the set and mixed in with dummy rounds and who put them there.
But experts have shown that Baldwin's claim of not firing the gun doesn't wash.
It is physically impossible for this type of gun to fire without the trigger being pulled and/or the hammer dropped.
Beyond his immediate possible culpability as the man who 'fired' the gun, Baldwin was also a producer of the low-budget Western film.
After the shooting numerous current and former crew members from the film publicly claimed that safety was extremely lax, and formal complaints had been made and ignored about those safety concerns.
The shooting occurred while rehearsing a scene inside a wooden chapel on Bonanza Creek Ranch in New Mexico.
This is a popular western location seen in the likes of Jimmy Stewart's 1955 "The Man from Laramie" and Paul Newman and Robert Redford's 1969 "Butch Cassidy and the Sundance Kid."
As the crew worked out positions for the scene, Baldwin, playing a grizzled 1880s Kansas outlaw, fired a live round from an Italian-made Pietta Long Colt revolver replica – the bullet passed through Hutchins' chest and lodged in director Joel Souza's shoulder.
Hutchins died in a flight to the hospital in Albuquerque, while Souza was later discharged from the hospital.
In April 2022, the producers, including Baldwin, were fined $136,793 by the New Mexico Occupational Health and Safety Bureau, which said: "management knew that firearm safety procedures were not being followed on set and demonstrated plain indifference to employee safety."
A wrongful death lawsuit was then filed against Alec Baldwin and other key members of the production in Feb. 2022.
The lawsuit named Baldwin and others who "are responsible for the safety on the set" and called out "reckless behavior and cost-cutting" that led to the death of Hutchins, according to the family's lawyer.
The lawsuit also claimed that Baldwin and other "Rust" crew and cast committed "major breaches" of safety on the set.
That lawsuit was later settled.
But Baldwin's legal woes continue as he is now being hit with two counts of involuntary manslaughter over the shooting.
Hannah Gutierrez Reed, the film's young and inexperienced armorer, will also be charged with two counts of involuntary manslaughter.
Meanwhile, assistant director Dave Halls who handed the gun to Baldwin prior to the shooting signed a plea agreement for a charge of the negligent use of a deadly weapon.
In return, he received a suspended sentence and six months of probation, according to the district attorney.
If Baldwin is convicted, he could be facing up to 18 months in prison.
"Involuntary manslaughter in New Mexico is a Class D felony punishable by up to 18 months in prison," former Assistant U.S. Attorney Neama Rahmani explained to Fox News Digital. "If Baldwin is convicted, I can see him being sentenced at or near the max."
Opinions expressed by contributors do not necessarily reflect the views of Great America News Desk.