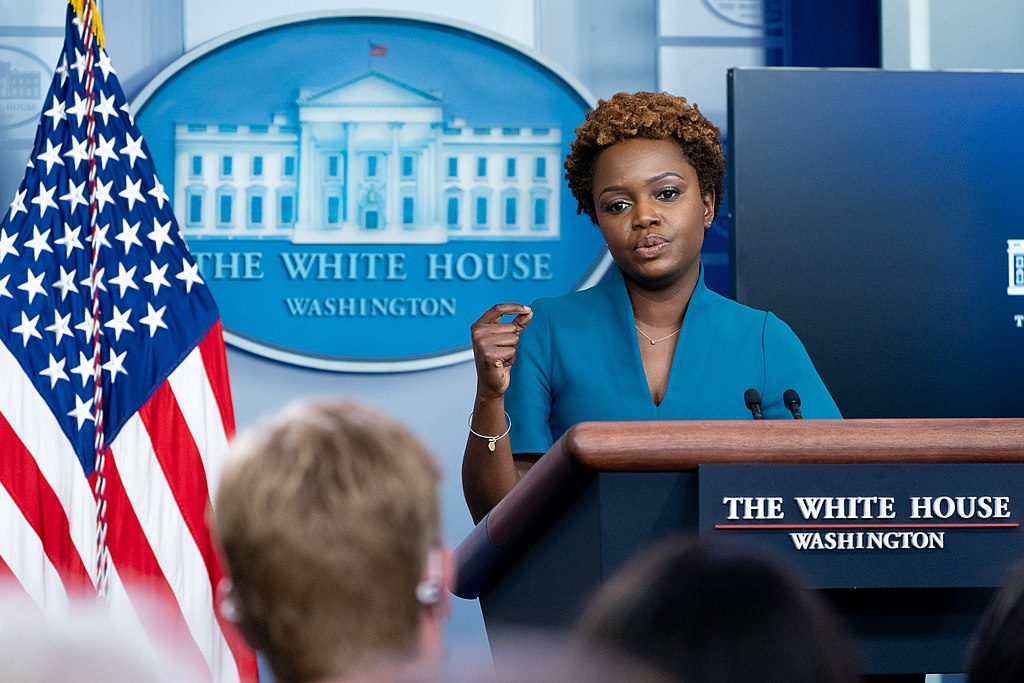 There is trouble brewing at the White House.
New reports signal growing animosity between the White House press corps and Karine Jean-Pierre over her refusal to stray from talking points and her providing false information.
According to Mediaite, more than a half dozen press corps members told CNN's Oliver Darcy that "the temperature has gone up a lot in the last few days" in the White House briefing room.
"She is arguably the least effective White House press secretary of the television era," said one unnamed reporter who Darcy identified as a White House veteran, though this person did exclude Trump-era press secretaries from that dig.

Another White House reporter told CNN, "You just get the feeling that you're wasting your time and whatever is in front of her in the binder is all she is going to say, no matter how many times you ask the question. It's just a painful waste of time."
Pressure has been building in the White House briefing room since last week. On Thursday afternoon, Jean-Pierre repeatedly said that the administration's search for classified documents had been completed. However, that same night, five additional classified documents were found at President Joe Biden's Wilmington, DE residence. The Press Sec. did not disclose the discovery of the documents at Friday's briefing. The information wasn't revealed until the White House released a statement on Saturday.
On Tuesday, Jean-Pierre was pressed on whether the discovery of classified documents had been concealed from her or whether she knew about them and intentionally misled the reporters in the room during previous briefings. After multiple, lengthy non-answers, Jean-Pierre finally said she did not know the documents had been recovered ahead of last Friday's briefing.
"There is the expectation that when you say something, it's going to be true," an unnamed White House correspondent told Darcy. "That's been the biggest credibility hit for her, it's answering a question in a way that ends up not being true."