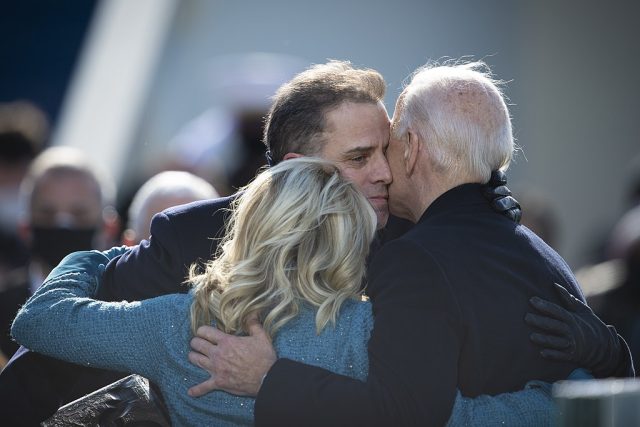 ANALYSIS – While the establishment media continues to ignore the disturbing 'Twitter Files' released by Elon Musk showing how Twitter censored the Hunter Biden laptop story, more information now indicates it was worse than we first thought.
As Musk noted, it's not a direct First Amendment violation for a private company to censor the news, but it absolutely is if it's done at the behest of our government.
And while I will argue that as the nation's new 'public square,' Big Tech does violate the First Amendment when it censors news, there is now no denying that in the Hunter laptop case it did so with input from the FBI.
I will save the public square censorship discussion for another time.
These new disclosures provide more evidence that under the purported guise of stopping Russian election interference, the FBI ended up being guilty of employing its own U.S. election interference.
And Twitter (like Facebook and LinkedIn, et al.) took the ball and ran with it.
Based on the Twitter emails recently released by Elon Musk and reported by former Rolling Stone journalist Matt Taibbi, the Daily Caller reports:
The FBI explicitly warned Twitter about a potential "hack-and-leak" operation involving Hunter Biden shortly before the platform censored the New York Post's story based on emails from Biden's laptop, according to a signed declaration by Twitter's former head of Site Integrity, Yoel Roth.

The FBI, along with several other agencies, warned Roth that "state actors" might attempt to leak hacked materials shortly before the 2020 election in a bid to influence its results, according to the declaration filed with the Federal Elections Commission (FEC) in December 2020, two months after the platform censored the NYP's story. Roth stated that the conversation occurred during weekly meetings with the Office of the Director of National Intelligence, the Department of Homeland Security and the FBI, in which they warned him of potential threats to election security.

"These expectations of hack-and-leak operations were discussed throughout 2020. I also learned in these meetings that there were rumors that a hack-and-leak operation would involve Hunter Biden," Roth wrote.
As Taibbi notes, Twitter, like all of Big Tech, including Twitter, is staffed by leftists and hence skewers its policies and actions to favor the left.
This system wasn't balanced. It was based on contacts. Because Twitter was and is overwhelmingly staffed by people of one political orientation, there were more channels, more ways to complain, open to the left (well, Democrats) than the right.
The Daily Caller continues explaining the background to the Bureau's own 'election interference' events:
Roth's revelations about the meetings with intelligence agencies are similar to those of Mark Zuckerberg, who said in August that Facebook censored the Hunter Biden story after federal law enforcement officials asked him to restrict "misinformation" and "Russian propaganda" ahead of the 2020 election.

The FBI agent overseeing these weekly meetings was Supervisory Special Agent Elvis Chan, according to the NYP; however, Chan claimed not to recall whether the topic of Hunter Biden came up at these meetings in a deposition for a lawsuit filed by Republican attorneys general that alleged collusion to censor speech by federal agencies and Big Tech. Chan was also one of two FBI agents who met with Zuckerberg to warn him of potential Russian election interference before Facebook censored the story.
However, while the FBI insinuated and influenced Twitter and Facebook and other platforms, like LinkedIn, indirectly to censor the laptop story, it never explicitly provided Big Tech any evidence or statement claiming officially that the laptop info was hacked.
And this only makes Twitter's decision more egregious.
As the Daily Caller concludes:
Taibbi tweeted an email indicating that Twitter's trust and safety team initially explained to other employees that it made the decision to suppress the story — the company even went so far as to prevent it from being sent in private messages — because it violated Twitter's policy for sharing "hacked materials." Typically, such a ruling would require an official statement from law enforcement identifying the material as hacked, something that Twitter never received, according to Taibbi…
Opinions expressed by contributors do not necessarily reflect the views of Great America News Desk.