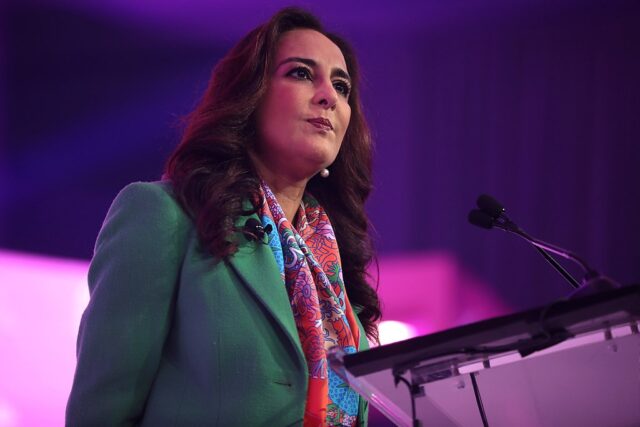 On Monday night, Harmeet Dhillon officially announced her plan to challenge Ronna McDaniel to lead the Republican National Committee. (RNC)
Dhillon, who previously worked as a legal adviser to Trump's campaign in 2020, made the announcement during an evening appearance with Fox News's "Tucker Carlson Tonight."
"Republicans are tired of losing and I think that that we really need to radically reshape our leadership in order to win," Dhillon told Carlson. "We can't keep running elections like we did in the 90's and the 2000s and we really have to modernize to compete with the Democrats dollar for dollar in the ways they fundraise, the way they deliver their ballots to the ballot boxes."

She also added the need to revamp messaging to be "fresh and positive and not just reactive to news cycles and what the Democrats are doing."
Dhillon is already an RNC committee member.
McDaniel has served as RNC chairwoman since 2017, however, Republicans' recent failures in the midterm elections have triggered a cascade of infighting within the party.
Dhillon is entering into a growing field of challengers seeking to outs McDaniel. Outgoing New York Congressman Lee Zeldin has strongly hinted at pursuing the role. Pro-Trump businessman, Mike Lindell is also challenging McDaniel for the position.
On Monday, Lindell said that if elected as RNC chairman he would not collect a paycheck, instead, he would choose to reinvest the funds into the organization.
"I would not take a paycheck from the RNC, I'd put all the money back into it. If I'm running it, the money that goes to it will actually go to doing good," Lindell said. "I believe I can run the RNC and fix their problems, and it's not going to take years and years."