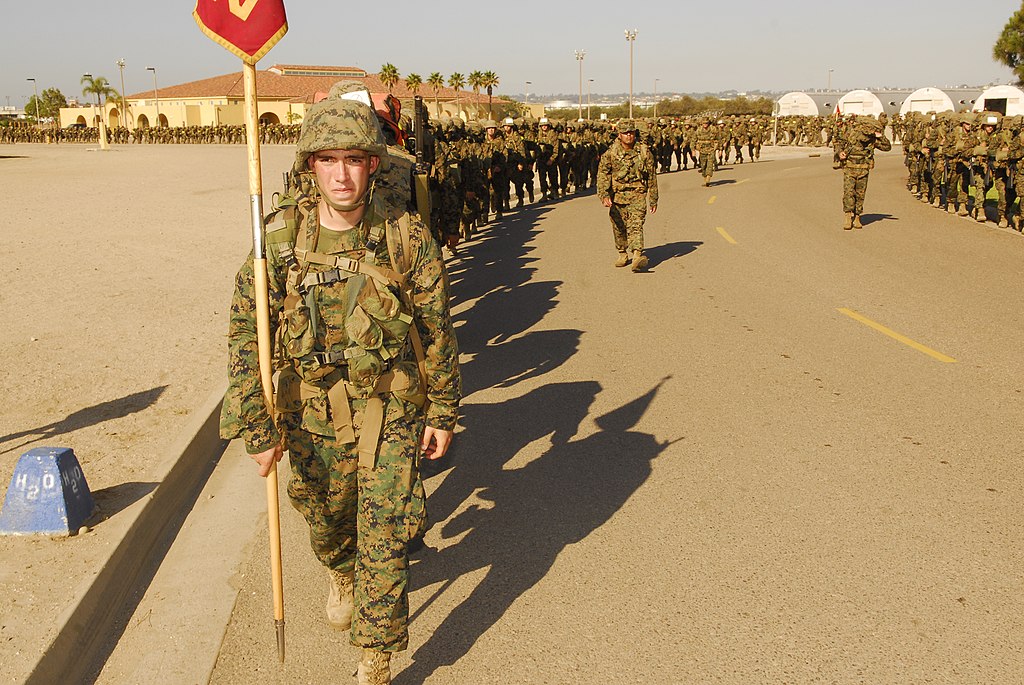 ANALYSIS – In the most glaring example of wokeness in the military, which the Marine Commandant recently claimed wasn't an issue in our beloved Corps, jarheads are being urged not to use sir or ma'am in Marine boot camp.
According to the Marine Corps Times, this is seen as part of a sweeping effort to avoid 'misgendering' drill instructors. This is something all Marines know has been a huge and pressing issue at boot camp for decades, as we have so many non-binary and trans drill instructors.
Please note my sarcasm.
The recommendation is part of a massive, recently completed, 738-page academic report from the University of Pittsburgh, which was commissioned by the Corps in 2020.
Instead of sir or ma'am the 22 University of Pittsburgh Academics that concocted the study – headed by biologists Bradley C. Nindl and Mita Lovalekar, recommend aspiring privates call their superiors by their last names.
The study notes that other military branches have made strides to "de-emphasize gender" by using other names instead.
The Marine Corps Times reports:
Instead of saying 'ma'am' or 'sir,' recruits in these Services refer to their drill instructors using their ranks or roles followed by their last names. Gendered identifiers prime recruits to think about or visually search for a drill instructor's gender first, before their rank or role.
The far-left report is riddled with other woke ideas and includes a detailed study on improving gender integration at boot camp.
One important figure who thankfully appeared hesitant about this gender-neutral proposal was Col. Howard Hall, chief of staff for Marine Corps Training and Education Command.
Hall and others maintain that even if the Corps implements the change at its training facilities, recruits will then need to re-adapt to again addressing senior officers by 'sir' or 'ma'am' when they enter the fleet, as Marines in the real world would likely not enforce the rule.
Hall told the Marine Corps Times, in slightly mangled terms, and some big words:
Honestly, that's not a quick fix. What are inculcating in our young recruits that will or will not be reinforced when they graduate and enter the fleet Marine force? So again, we want to avoid any quick-fix solutions that introduce perturbations down the line.
And yes, while we all want to avoid 'perturbations' down the line, more importantly we want to avoid sheer idiocy right now.
Maybe our Marine officers should learn to be blunter.
This study also shows why the military needs to stop relying so much on outside consultants and academics, and their idiotic, ideologically-driven studies, to guide its policies.
Opinions expressed by contributors do not necessarily reflect the views of Great America News Desk.