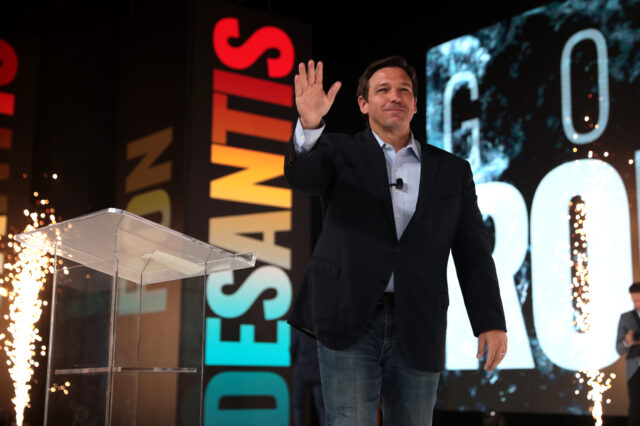 With less than a month until Election Day Americans are already looking ahead to the next presidential election.
Former President Trump has repeatedly hinted for months about his plans to lunch a third presidential campaign however, despite Trump's popularity among conservatives some Americans say he isn't the right candidate to take on Joe Biden in 2024.
Florida Governor Ron DeSantis' prolific rise to political stardom seems to have no end in sight and despite his sole focus on his re-election campaign Americans say he is the right man to unseat Biden.
The most recent Emerson College Polling reports that the Florida governor leads President Joe Biden by a wider margin than the former president in a potential 2024 matchup in Ohio, according to The Washington Examiner.
Polling head Spencer Kimball said, "For voters whom the economy is the top issue, 66% plan to vote for Vance and 22% Ryan. For those who say threats to democracy is their top issue, 81% plan to vote Ryan, and for those who say abortion is their top issue, 89% plan to vote for Ryan."

It tested Biden and found his approval underwater, like most everywhere in the country. But it also looked at his chance of winning a reelection vote in the state that picked Trump in 2020, 53%-45%.

"Fifty-seven percent of Ohio voters disapprove of the job Joe Biden is doing as president, while 37% approve. In a hypothetical 2024 match-up between President Biden and former President Donald Trump, 48% would support Trump and 40% support Biden. Nine percent would support someone else and 3% are undecided. In a hypothetical match-up between Biden and Florida Governor Ron DeSantis, DeSantis leads 49% to 38%. Seven percent are undecided and 6% would vote for someone else."
Emerson's polling also shows Senate candidates Trump-backed J.D. Vance and Rep. Tim Ryan are in a dead heat.