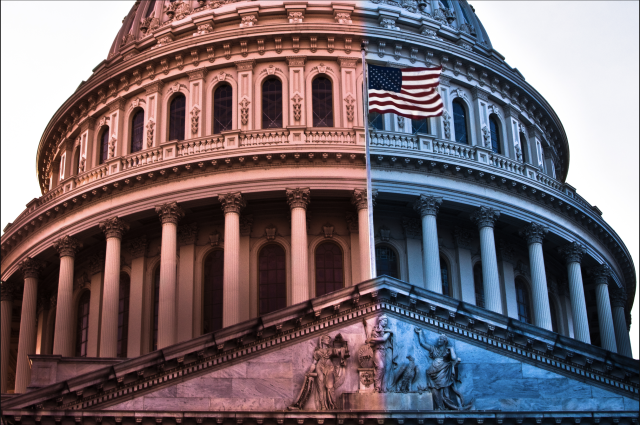 On Tuesday, the House of Representatives voted 208-218 on a motion to table Gaetz's resolution to oust Speaker Kevin McCarthy (R-Calif.), setting the stage for a vote on whether he should remain in the top spot.
Ahead of Tuesday's vote, McCarthy indicated he would not make any deals with Democrats in exchange for their support to help save his Speakership and Democrats would not offer any lifelines.
"They haven't asked for anything. I'm not going to provide anything," McCarthy said in an interview on CNBC's "Squawk Box."
"Hakeem Jeffries and I have a good relationship," McCarthy said. "That doesn't mean they're going to vote for me. I understand where the Democrats are. I'm not asking for any special deal or anything else."
According to The Hill the only time the House has voted on whether to oust a Speaker was in 1910, in an unsuccessful move against Speaker Joseph Cannon (R-Ill.).
Over the weekend, the Florida Congressman told CNN's Jake Tapper that he planned to make good on his threats to oust McCarthy this week.
"I do intend to file a motion to vacate against Speaker McCarthy this week," Gaetz (R-Fla) said. "I think we need to rip off the band aid. I think we need to move on with new leadership that can be trustworthy."

"Speaker Mccarthy made an agreement with House conservatives in January, and since then he has been in brazen, repeated material breach of that agreement," Gaetz said Sunday. "This agreement that he made with Democrats, to really blow past a lot of the spending guardrails we had set up, is a last straw."

As part of the list of concessions made during his battle for the Speaker's gavel in January only five Republicans need to side with Democrats to oust McCarthy.

Five GOP lawmakers – Reps. Matt Rosendale (R-Mont.), Tim Burchett (R-Tenn.), Bob Good (R-Va.), Matt Gaetz (R-Fla.), and Eli Crane (R-Ariz.) – have said they are voting against keeping McCarthy as speaker. Rep. Andy Biggs (R-Ariz.) has strongly suggested he would do so as well.