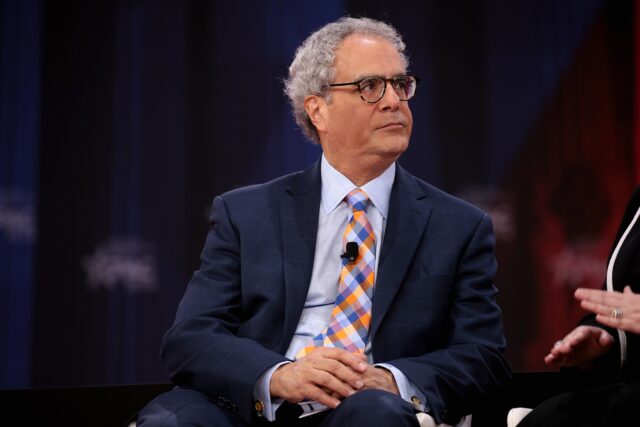 Longtime Conservative leader Charlie Gerow has resigned as Vice Chairman of the American Conservative Union (ACU/CPAC) and as a Board Member of the ACU Foundation (ACUF).
His resignation follows several recent resignations of other officers and directors of ACU/CPAC/ACUF.
Like other former directors and officers, Gerow cited growing concerns with the sexual battery charges against ACU/CPAC Chairman Matt Schlapp, financial questions, and internal management problems.
Gerow's resignation comes on the heels of the organization's Treasurer, former Congressman Bob Beauprez's resignation 3 months ago who brought up questions of financial and office mismanagement in his letter to the Board of Directors. POLITICO.com also reported earlier today that attorney Tim Ryan also resigned earlier this week.
In resigning, Gerow issued the following statement:
"It is with deep sadness and true regret that I have joined several of my colleagues in resigning from the Board of ACU/CPAC. I have consistently exercised my fiduciary duties to the organization and have always done my very best to fulfill all of my responsibilities to this very vital organization. I know I have done the right things.
It was a great honor to serve the conservative movement in my leadership roles at CPAC/ACU/ACUF and I will continue to pray that the difficulties they are encountering will be dealt with openly and honestly.
Although I will not now be able to participate in the August Board meeting, I am calling on my former colleagues to authorize an independent investigation into the charges against Matt Schlapp, to conduct an independent forensic audit of the organization's finances, to obtain a written opinion of counsel that the organization is in full compliance with its own by-laws and all applicable law and to thoroughly review all the exit interviews of the large number of staff who have recently left CPAC/ACU/ACUF."
Gerow also cited his long record of service to the conservative cause.
The loss of Gerow is a great one for the ACU and the conservative movement as a whole.
Former ACU Chairman David A. Keene spoke exclusively to American Liberty News this evening about Gerow's decision to depart his role on the CPAC board.
"Charlie has always spoken the truth as he sees it, and is a valuable part of both the ACU and the conservative movement as a whole. It is a shame that he feels that he can not be a part of it any longer."
Keene served as Chairman of the ACU Board from 1984 to 2011 and his term overlapped with both Schalpp and Gerow's respective tenure on the board. Keene was succeeded in his role as board Chairman by Al Cardenas, who served in the role until 2014. Schlapp has been Chairman for nearly a decade since then, when he was unanimously elected to the position.
Keene also noted that CPAC has changed in the era of Schlapp's chairmanship and that the loss of Gerow is the severing of a link to the original Reagan era of the organization. Once, the annual CPAC conference was a gathering place for conservatives of all stripes. Keene observed that in the past dozen years, the event evolved into "more of a show than a conference" drawing many more corporate sponsors than traditionally conservative grassroots organizations and think tanks. In the past several years, it has been an event showcasing the likes of 45th President Donald Trump and Schlapp himself.
When asked if those golden days of CPAC can be returned to, Keene stated that the possibility exists, but that it would take "new leadership" to go back to a time when a more diverse group of conservatives could call CPAC home. Still, Keene believes that the gathering is a "vital part of the conservative experience" and those in charge have an obligation to make sure it stays that way.
The Editor-in-Chief of The National Pulse, Raheem Kassam noted on X, the social media platform formerly known as Twitter that "Matt Schlapp has single-handedly made CPAC an irrelevant and corrupt sideshow. He HAS TO GO."
CPAC responded tweeting: "CPAC remains committed to compliance. Having a board that is unified toward the goal of defeating the left and winning on important issues and the next election is critical to saving America."
In February of this year, the Washington Post reported that "Schlapp received a $150,000 payment in 2021 for 'business services' and he started receiving annual compensation of $600,000 in mid-2022 according to tax documents." Those records also show that his wife Mercedes received $175,000 for "strategic communications", per the Post.
It remains unclear if the remaining board members will support an investigation into Schlapp's alleged misconduct in the wake of the recent resignations.
This article originally appeared in American Liberty News. Republished with permission. Continue to check back with American Liberty News for updates as this story develops.