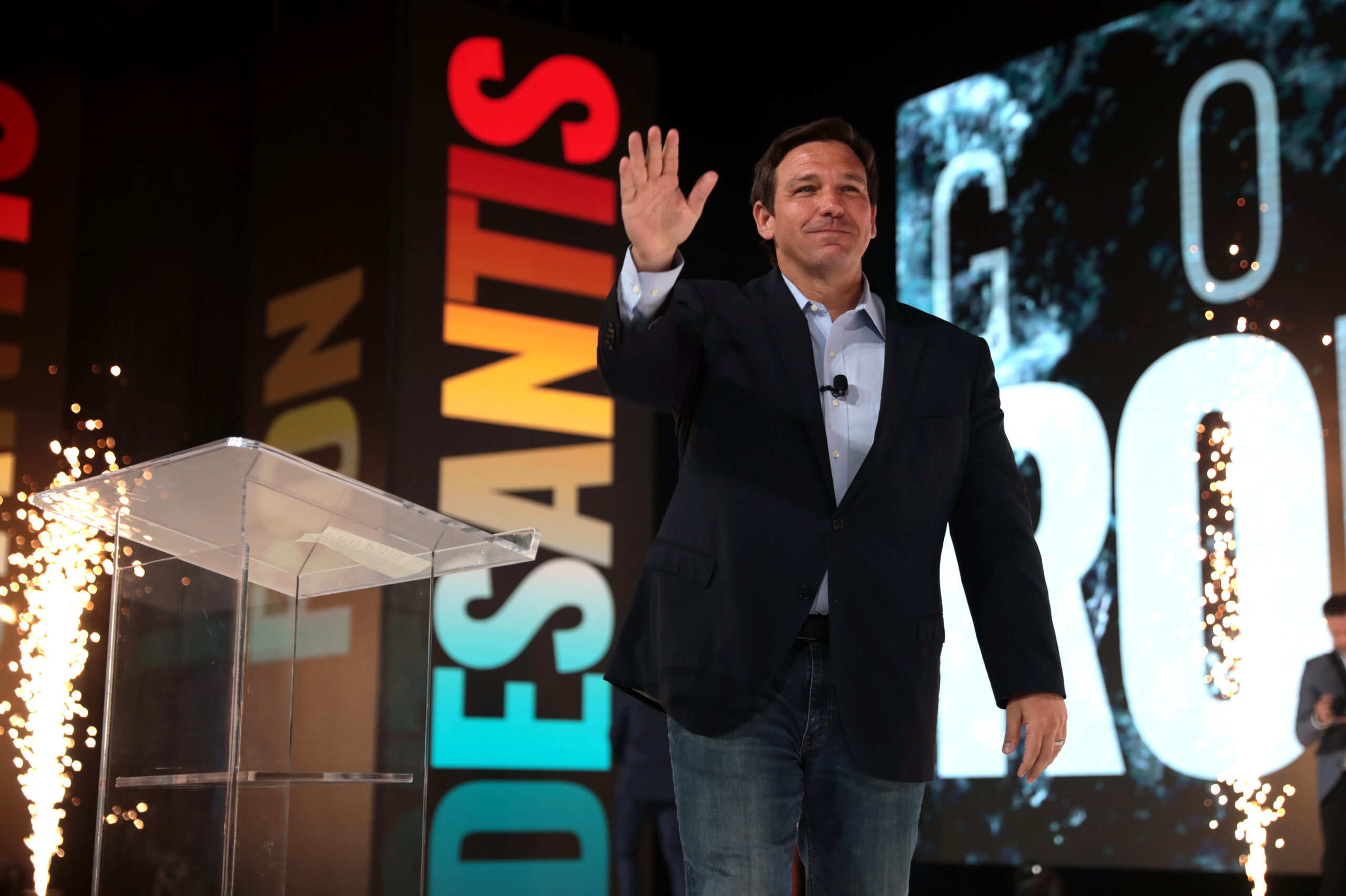 Florida Governor Ron DeSantis has seemingly scored his first Congressional endorsement and he hasn't even launched his campaign.
On Wednesday, Texas Rep. Chip Roy preemptively endorsed the Florida Governor for president
"The next President of the United States must be a vibrant and energetic leader with the faith, vision, and courage to chart a new course," Roy said in an email to supporters from his campaign account on Wednesday.
"America needs a leader who will truly defend her and empower the people against the destructive force of unrestrained government and corporate excess, profligate spending, and woke cultural indoctrination."

"That leader is Florida Governor Ron DeSantis," Roy said.
The Texas lawmaker has become one of the most vocal hardline Republicans in the House, and his decision to endorse DeSantis is a notable rejection of former President Trump.
Rep. Roy broke with Trump ahead of and on Jan. 6, 2021, criticizing his move to pressure Republicans to reject the 2020 presidential election results.
The Texas congressman praised DeSantis's "faith in god" and his being a "dedicated husband and father."
DeSantis's "non-politically correct" stances and rejection of "woke corporate America and higher education," Roy argued, are also reason to support him.
The House Freedom Caucus member did not directly mention Trump but pointed to disappointing 2022 midterm election losses that were widely attributed to Trump-boosted candidates falling short.
"[DeSantis] has also proven his ability to win at the ballot box time and time again. When other Republicans were faltering in key races, Governor DeSantis provided a positive vision for the future with prudent, conservative action. The result was crystal clear: Republicans enjoyed sweeping, historic performances statewide," Roy said.
Roy appears to be DeSantis's first official Congressional endorsement for president. Several other Republicans have endorsed Trump, while Rep. Ralph Norman endorsed former U.N. Ambassador Nikki Haley.