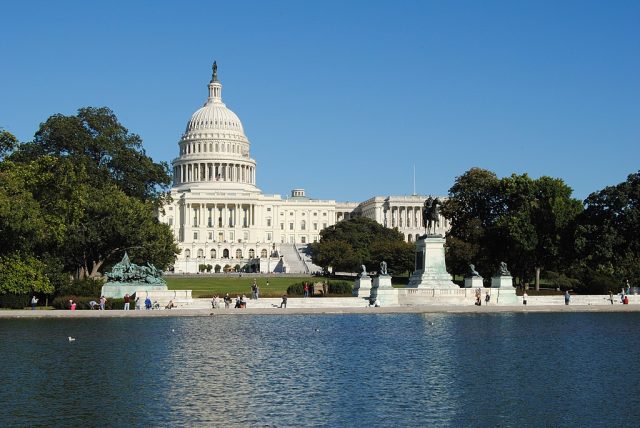 On Wednesday, House Republicans elected a new vice chair of the House Republican conference after Speaker Mike Johnson (R-La.) rose up from the position to grasp the gavel.
House Republicans voted Utah Rep. Blake Moore to become the new vice chair of the GOP conference.
Speaking to the press after winning the position, Moore praised the House GOP's "Commitment to America" platform from the 2022 midterm elections, and the passage of its H.R. 1 energy bill and H.R. 2 border and immigration bill earlier this year.
"It's tough environment in Washington right now. It's a split government type of thing, and we're making — creating — as many ways as we possibly can as we move forward with this," Moore said.
According to reports from The Hill, Moore beat out six other candidates for the spot.
The field included: Rep. Mark Alford (R-Mo.), Rep. Mike Collins (R-Ga), Rep. Nicole Malliotakis (R-N.Y.), Rep. Michelle Fishbach (R-Minn.), and Rep. Beth Van Duyne (R-Texas). Rep. Brian Mast (R-Fla.) was in the running as well.
The election process took more than two hours as the House GOP cycled through multiple ballots, dropping the lowest vote-getter each time. Van Duyne had led in the ballots until Moore took the lead when the field was down to three candidates, with Alford coming in third place.
Rep. Julia Letlow (R-La.) formally nominated Moore for the vice chair position in the election on Wednesday.