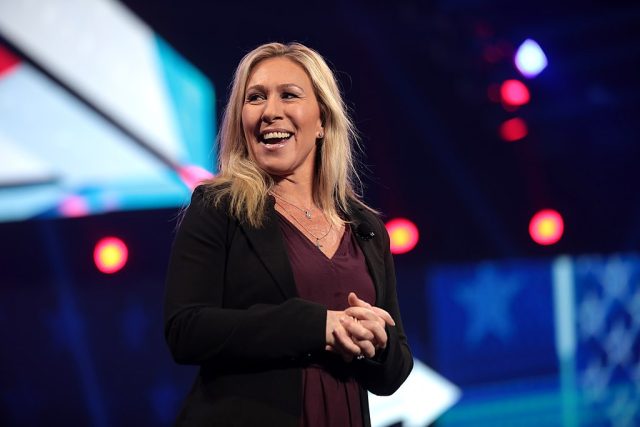 Hunter Biden's legal team filed an ethics complaint against Republican firebrand Marjorie Taylor Greene on Friday after the Congresswoman displayed lewd images of the President's son during a House Oversight and Accountability Committee earlier in the week.
On Wednesday, a House Oversight and Accountability Committee hearing featured testimony from two IRS whistleblowers who allege that prosecutors slow-walked the investigation into Hunter Biden.
During her time to question the witnesses, the Georgia Congresswoman held up posters that showed graphic sexual photos from the laptop hard drive that allegedly belonged to Hunter Biden. The faces of other individuals involved in the sex acts were censored with black boxes, but Biden's face was left visible.
In a letter to the Office of Congressional Ethics (OCE), Biden's attorney Abbe David Lowell slammed Greene's actions.
"Now more than ever, the House has a duty to make loud and clear that it does not endorse, condone, or agree with her outrageous, undignified conduct and brazen violations of the standards of official conduct that do not reflect creditably on the House of Representatives," Lowell wrote.
The OCE is a non-partisan, independent entity previously established by the House that reviews allegations of misconduct involving lawmakers, officers, and House staffers and, if warranted, refers matters to the Ethics Committee.